FREE TRAINING
Duration: 60 min|Language: English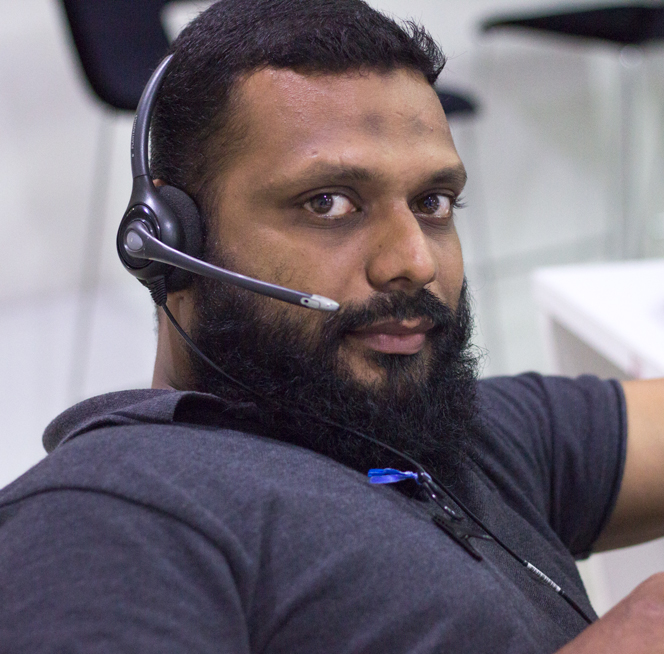 Anees Ahmed
06:30 AM GMT
Seethal Shaju
11:30 AM EST
Explore Zoho Assist In-depth
Looking for hands-on training on Zoho Assist? This live training is the way to go. Our tech support expert will walk you through the steps required to run a successful on-demand session, quickly setup and manage unattended computers, and explore the features in detail.

The training will also cover tips and tricks as well as address the frequently asked questions.
Agenda
Understanding Remote Support
In Focus: Unattended access
Frequently Asked Questions
Q&A Session
FAQs
How many technicians can I add if I buy only unattended access?

You can add unlimited technicians to your account for accessing unattended computers.

Do customers require download at their end to get connected to a session?

Yes, your customers need to download a light-weight remote agent in Windows, Mac, and Linux based computers.

What is the maximum file size while using file transfer? Do you support all file types?

You can send a maximum of 2 GB. We support all file types.

Does switch screen or reverse screen sharing works cross platform?

Yes, it works on Windows, Mac, and Linux computers.

Can I transfer a file to a specific location on remote computer?

Yes, after selecting the files to be transferred, you'll be able to see the option 'Change location' in the file transfer dialog box. You can click on it and specify the remote location.

Can I start remote support session right from my desktop?

Yes, after logging into your account, click on the 'Download' icon available next to the 'My Department' drop-down box on the top right corner of the window. You can download the required plug-in application based on your preference.

Can I support more than one customer at a time? if yes, how many simultaneous sessions are allowed?

It depends on your purchased Remote Support edition. Each technician can conduct 2 simultaneous sessions under Standard edition, 4 simultaneous sessions under Professional edition and 6 simultaneous sessions under Enterprise edition.

What is the maximum number of unattended computers one can manage?

You can configure and manage unlimited number of computers depending on your subscription.

Is Zoho Assist HIPAA Compliant?

Zoho is SOC 2 certified, We do comply with the EU-US Privacy Shield Framework. We have all the administrative, physical and technical safeguards as required by HIPAA other than encryption, which is an 'addressable' requirement under HIPAA. If encryption is not mandatory based on the nature of data you would be storing, you could use Zoho Services. We also support session confirmation for every session that prevents unauthorized access. Click here to know our security policy.

Is it possible to record a session??

Yes, you can record a session using the 'Session Recording' option. Go to Settings > General > Session Recording and click on the checkbox beside that option to enable automatic session recording.

Is there a silent install for unattended client?

Yes. It can be done via command prompt. Login to your home page and navigate to settings > deployment

Can I configure a computer for unattended access during a remote support session?

Yes, you can configure a computer for unattended access during a remote support session. Click here to know more about deployment options.

Can I run Zoho Assist as a Windows service?

Yes, 'Run As Service'  option allows you to run Zoho Assist as an application with user account control. Go to Settings > Run As Service to enable this option.