Combine Zoho Assist with Zoho Lens for reliable Augmented Reality(AR)
remote assistance
With both Assist and Lens in your toolkit, you can provide reliable, secure Augmented Reality remote software to your customers from any location. With additional features from Lens includes features that empower technicians to instantly troubleshoot hardware and find solutions to real-world problems. Combine Assist with Lens to deliver a seamless remote support experience.
Get Started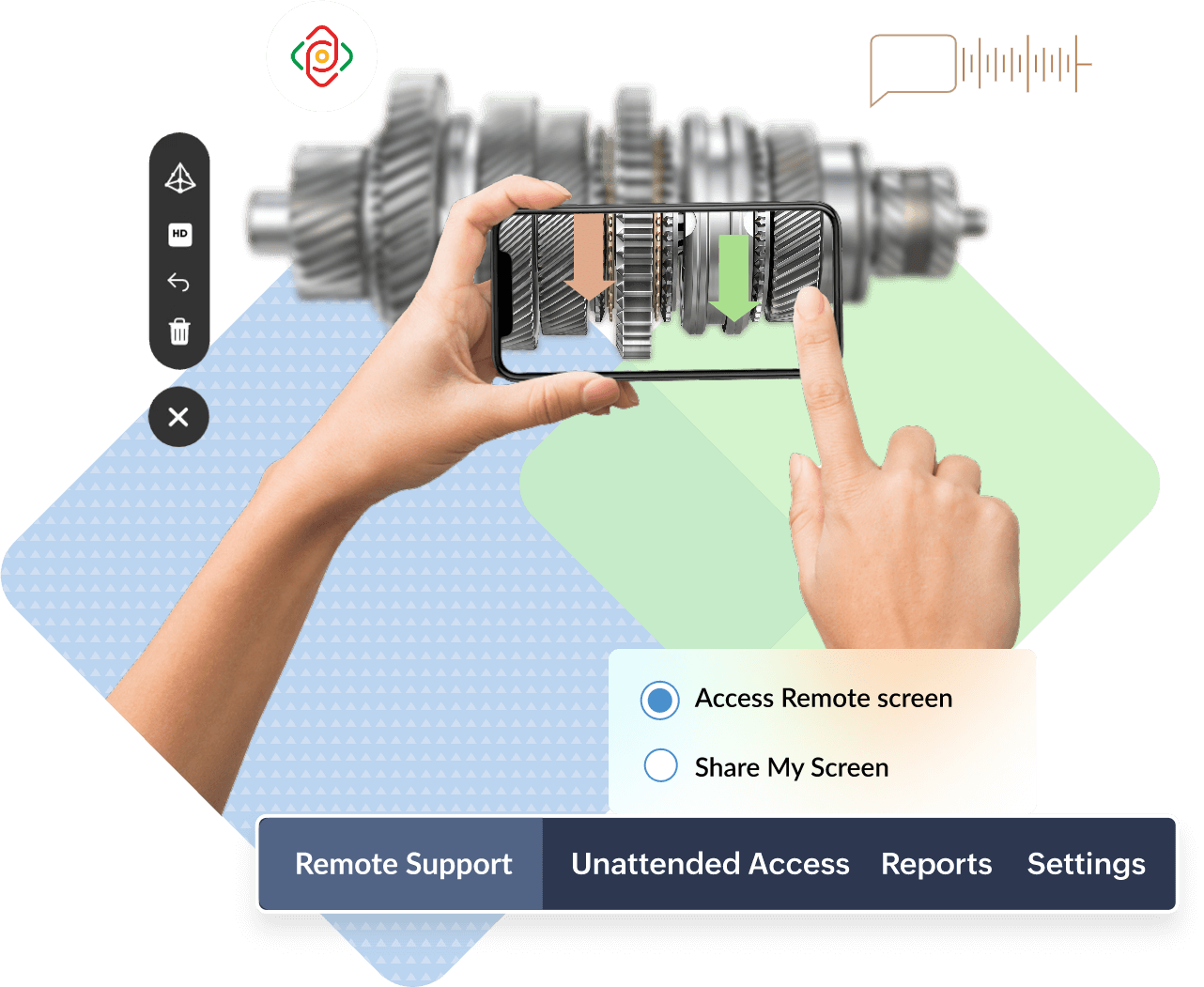 Provide remote
assistance on the go
Lens for Zoho Assist gives you a closer look at the problem with the Live Camera feature, so you can troubleshoot equipment without setting foot on site. Initiate a session, guide the customer to join, and provide uninterrupted support.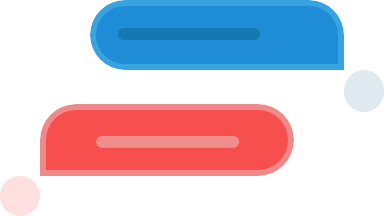 Your time-saving
remote support provider
AR remote assistance facilitates the quick resolution of problems. Lens, along with Assist, helps customers get in touch with technicians through text or audio chat. Improved communication helps technicians gain a better understanding of the issue so they can promptly suggest a solution.

Empower your technicians with relevant privileges
Lens' AR-based support service offers extensive privileges for catering to customers in all situations. Choose to provide or restrict access to features for any technician in your organization.
Webinar features that help you scale your global connectivity
Live Camera Streaming
Access your customer's camera stream via smartphone or smart glass and provide them with solutions and troubleshooting instructions.
AR Annotation
Use the AR annotation tool to place AR arrows, draw lines and 3D shapes, write on your screen, or highlight particular images during a remote support session. Moving your camera will not delete your annotations.
Snapshots
Capturing images from the live camera stream with the Snapshots feature. Save any part of the session for documentation or future analysis. This feature also comes with the ability to freeze snapshots when needed.
Freeze images
Pause a remote screen during an AR remote support session to have a clear look at the scene, analyze the issue, and troubleshoot quickly. You can also zoom in and out on a screen when you freeze it.
VoIP and text chat
Interact instantly with your customers during an ongoing session with the high-quality VoIP, or the available text window.
Multiple participants
Invite multiple participants or technicians to a session with the Invite option. Troubleshooting an issue can be less time consuming when multiple participants or technicians work together.
Session Recording
Create a knowledge base by recording all your support sessions and building a comprehensive trail. You can view the session later or use it for audit purposes when required.
Mobile SDK
Integrate Zoho Lens with your Android and iOS apps and get uninterrupted access to features that can be customized to your app. With the Lens integration, you can live stream issues with your camera or smart lens and find prompt solutions. Your app can even be rebranded to help you gain more visibility.
Looking for a user-friendly
augmented reality remote support service?
Assist customers currently receive an additional 40% off the price of Lens.