TRUSTED BY GLOBAL BRANDS
Ather energy

Scania

FedEx

Usha

Hexaware
Easy, effective, and secure
Application sharing gives end users the power to limit a technician's access to their device. They can choose to share an entire window, or only a specific window or application, based on the level of technical support required. End users control the windows/applications shared from a simple select-and-click window before the session begins, so the entire flow of the session is guided by their preferences.
Application sharing is enabled by default, and can be easily disabled at any time.
When enabled, the technician won't be able to switch to a new window or application unless they're given access by the end user. If they attempt to switch, they'll lose access to the remote device.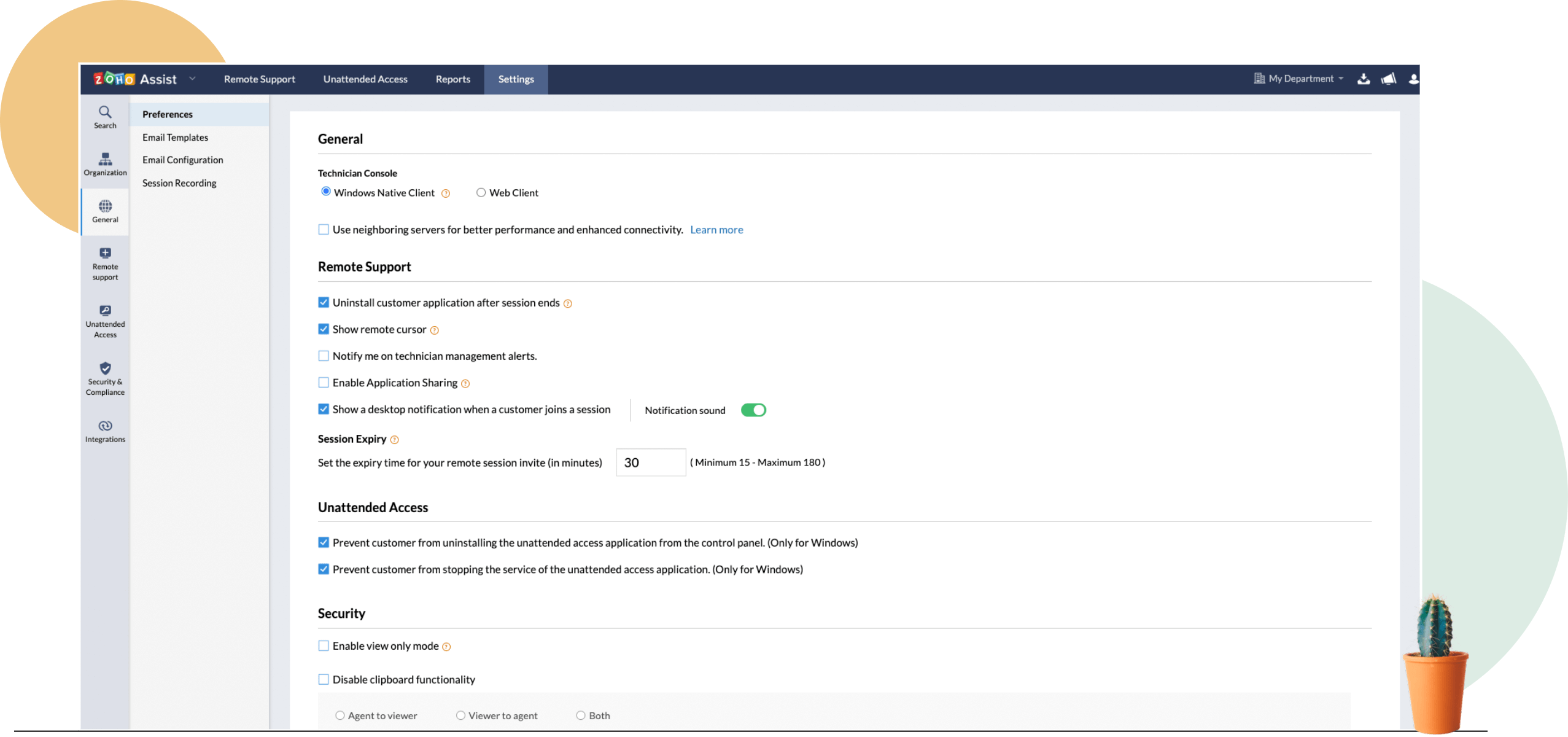 How to enable/disable application sharing:
01

Log in to Zoho Assist

02

Go to > Settings > General > Preferences

03

Enable/Disable the Application Sharing feature from the Enable Application Sharing option.
Enhance your remote support experience with application sharing.
Start your 15-day free trial today!
TRY ZOHO ASSIST