What is the difference between Active Directory and
Zoho Directory?
Active Directory (AD) is a directory server that stores user information in a single, hierarchical structure. Storing both user and device information, it offers a scalable, secure, and effective management solution for large enterprises. The Lightweight Directory Access Protocol (LDAP) facilitates the reading, modification, and retrieval of user information by communicating with Active Directory. Zoho Directory enables users to synchronize their user accounts and passwords stored in Active Directory (AD) with their Zoho accounts. It facilitates one-way synchronization from your existing LDAP server to the Zoho Directory Admin Panel, enabling you to maintain all your user identities in one place.
Why Directory integration is crucial for organizations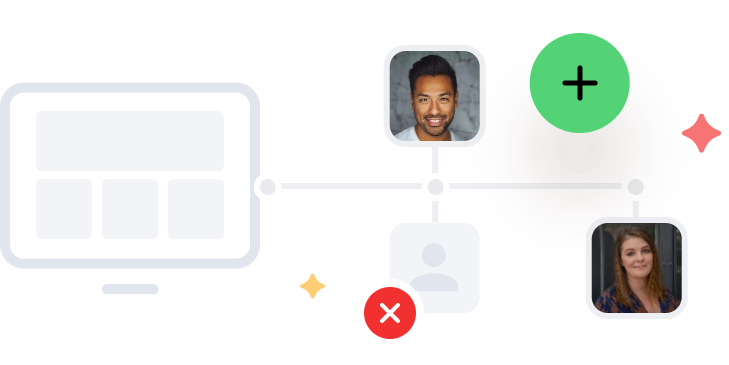 Centralized administration
Using Zoho Assist, a comprehensive remote desktop software with active directory integration, technicians can manage multiple user accounts from a single dashboard. Changes made in Directory are immediately reflected in Assist, ensuring your data is always current. In this way, centralized administration simplifies user account management, including the addition or removal of users, updates to user details, and modifications to user permissions.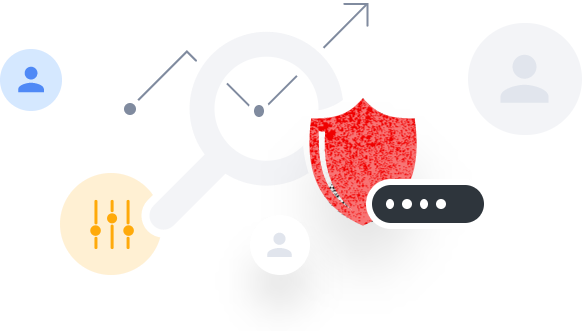 Improved security
Integrating Directory with Assist helps technicians set access based on user roles and permissions, track user activity, and generate audit reports. By preventing unauthorized and malicious access to data, this measure ensures a consistent security policy for all devices within an organization. It also simplifies user account maintenance by enabling users with multiple devices to manage them with a single account.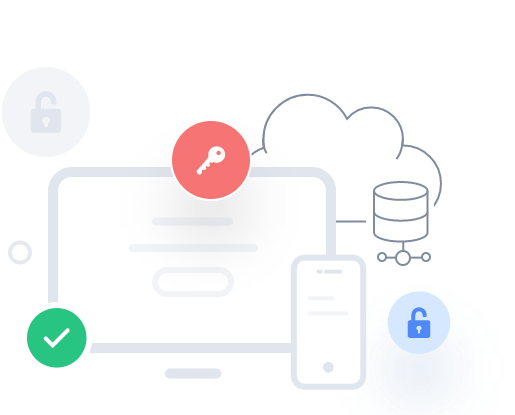 Enhanced user experience
The Directory integration supports single sign-on (SSO), enabling users to access their Zoho Assist accounts with their existing AD credentials. This eliminates the need to remember multiple login details, and streamlines the login process. It also provides role-based access control, improving security while simplifying the user experience.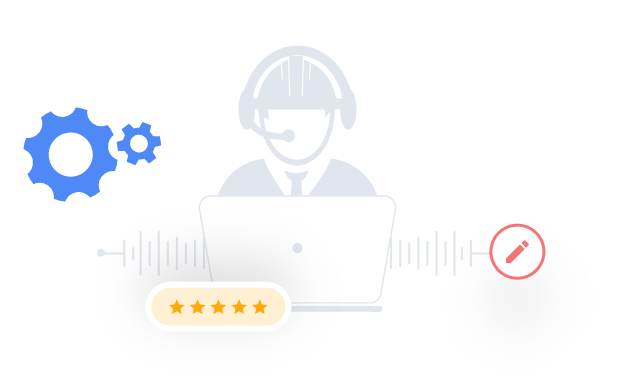 Simplified user management
Managing user credentials for several customers in a large organization can be challenging. Zoho Assist, remote support software with active directory integration allows users to store, read, modify, and delete user information from a single Active Directory console. Instant user detail updates enable automated user provisioning and de-provisioning, reducing the risk of errors and saving time.
How can you enhance security in
Zoho Assist

through TFA?

Admins can use Zoho Directory to enforce TFA across their organizations and strengthen org-wide security. To do this:
Open the Settings menu in Zoho Assist and choose Two-Factor Authentication below Security & Compliance.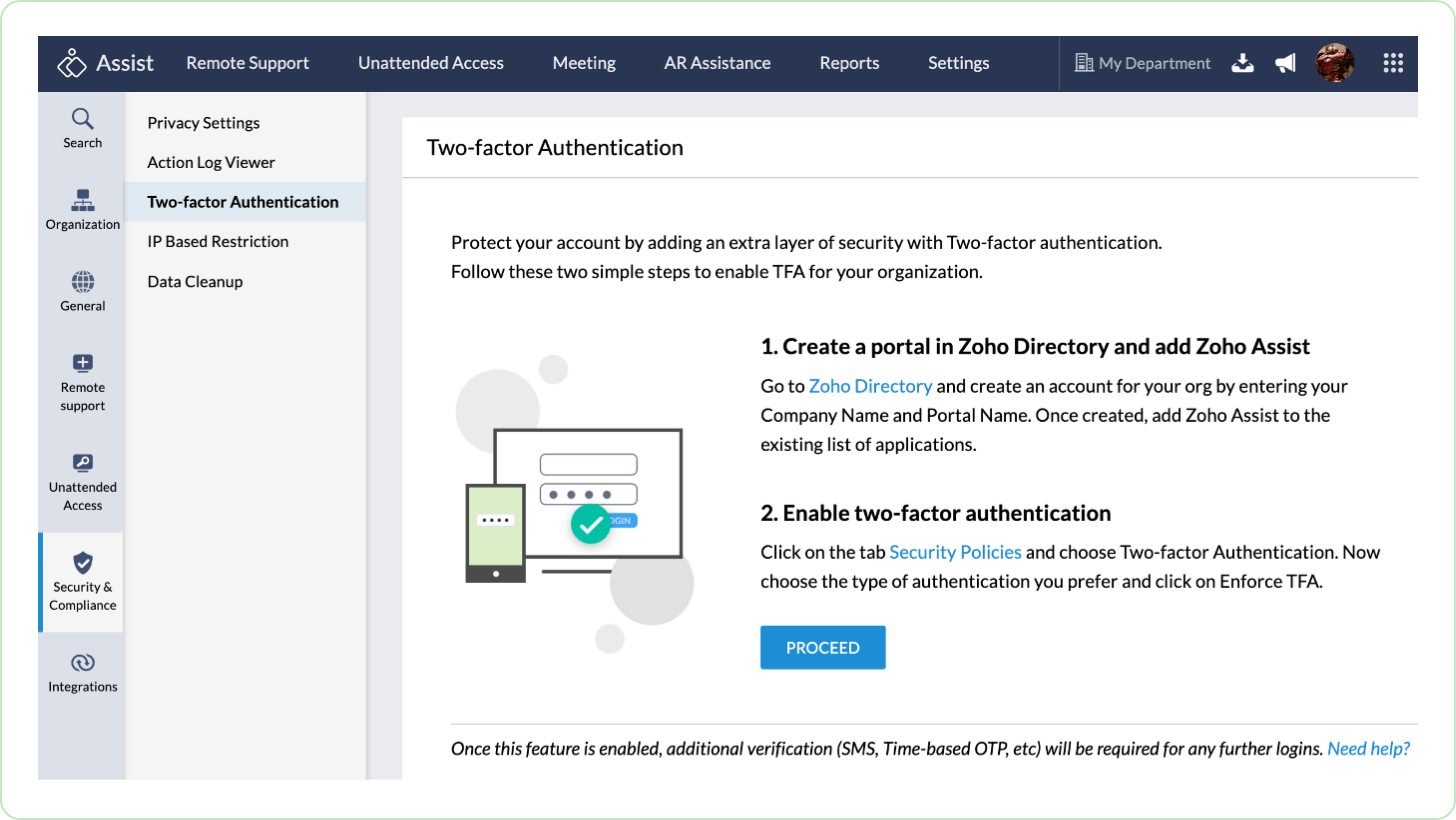 Click the Zoho Directory link, enter your Company Name and Portal Name, and click CREATE ACCOUNT.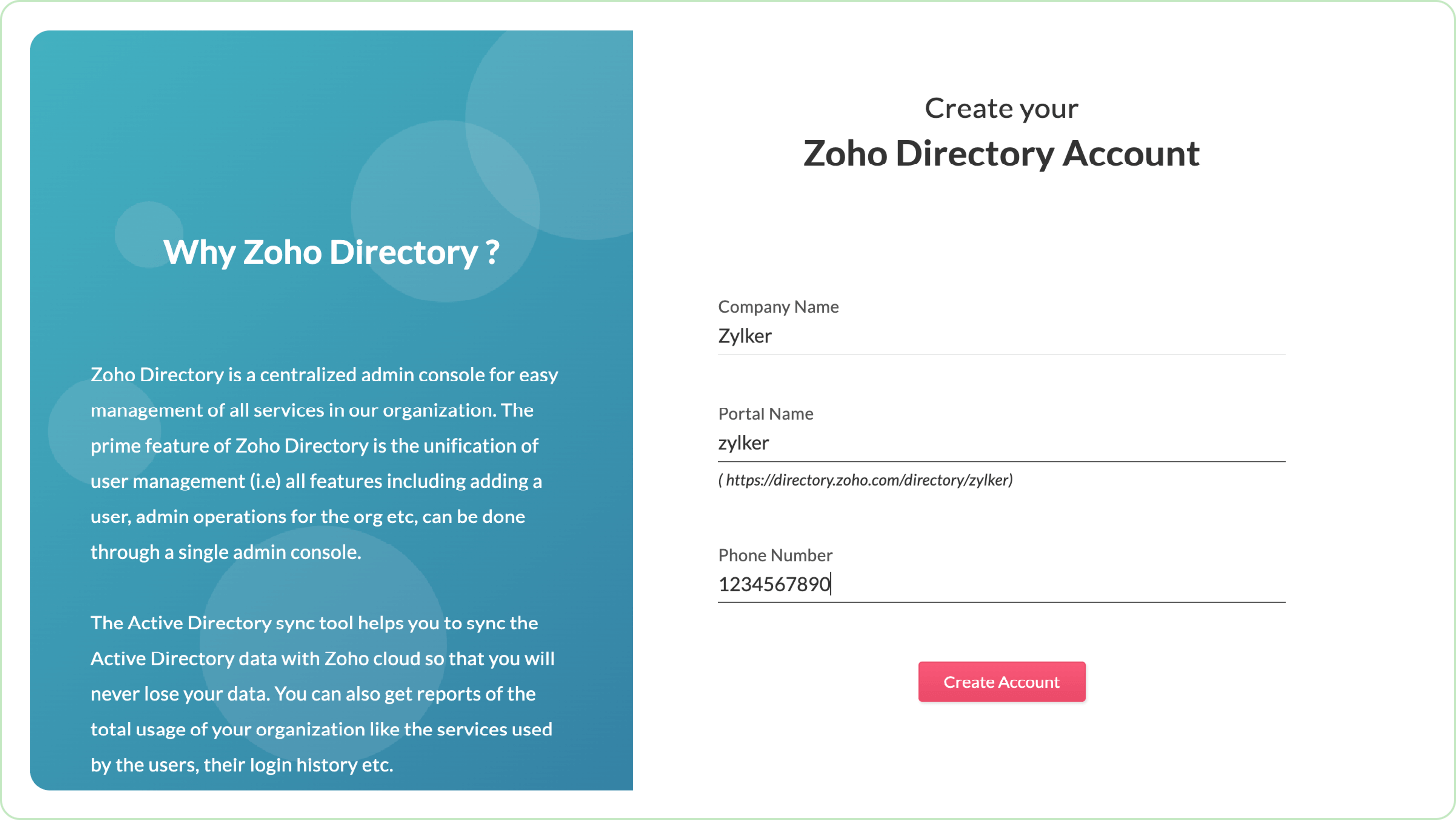 Click Yes, Associate to sync your Assist account details with Zoho Directory.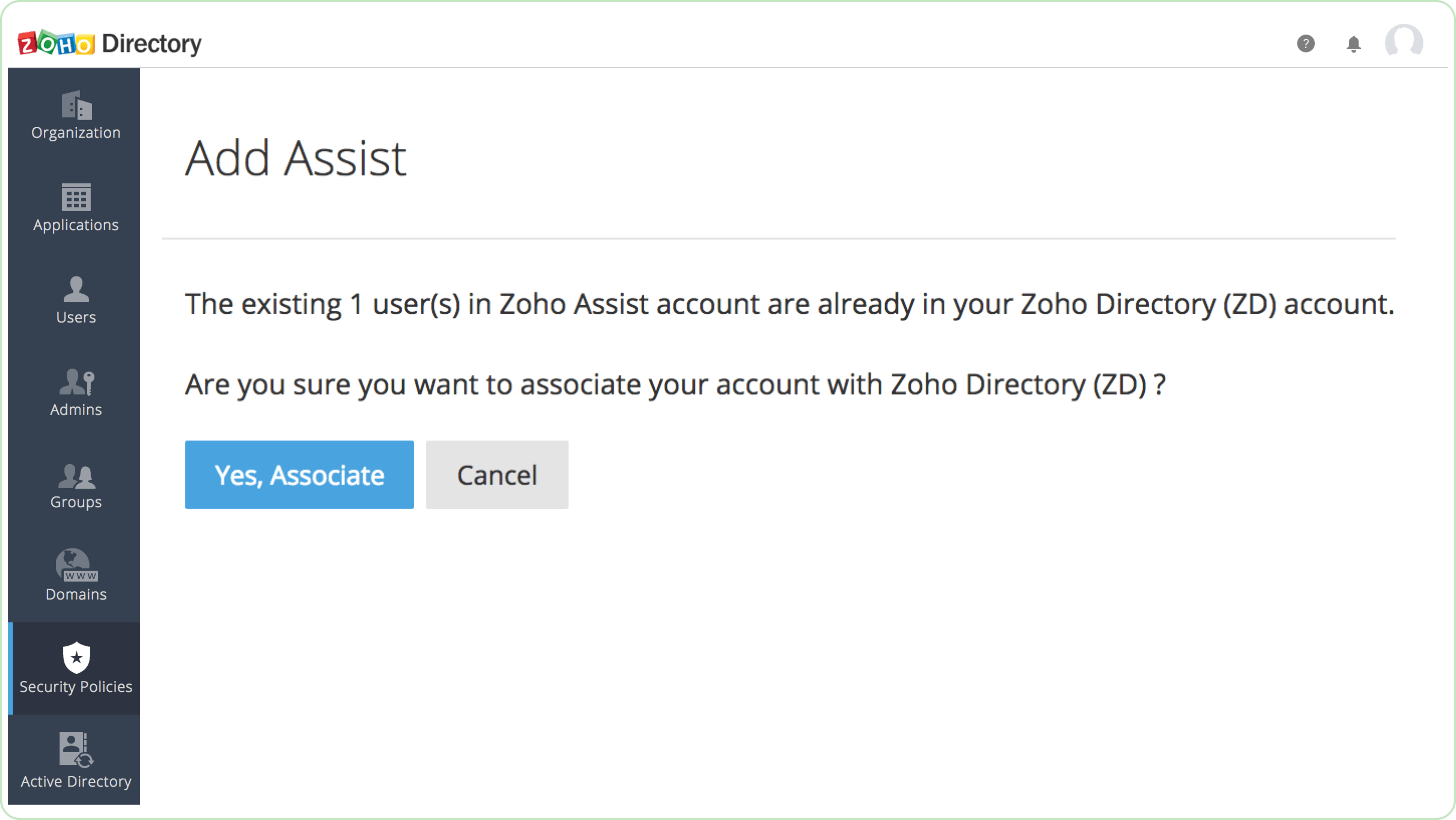 Go to Security Policies and click on Getting Started. Enable two-factor authentication.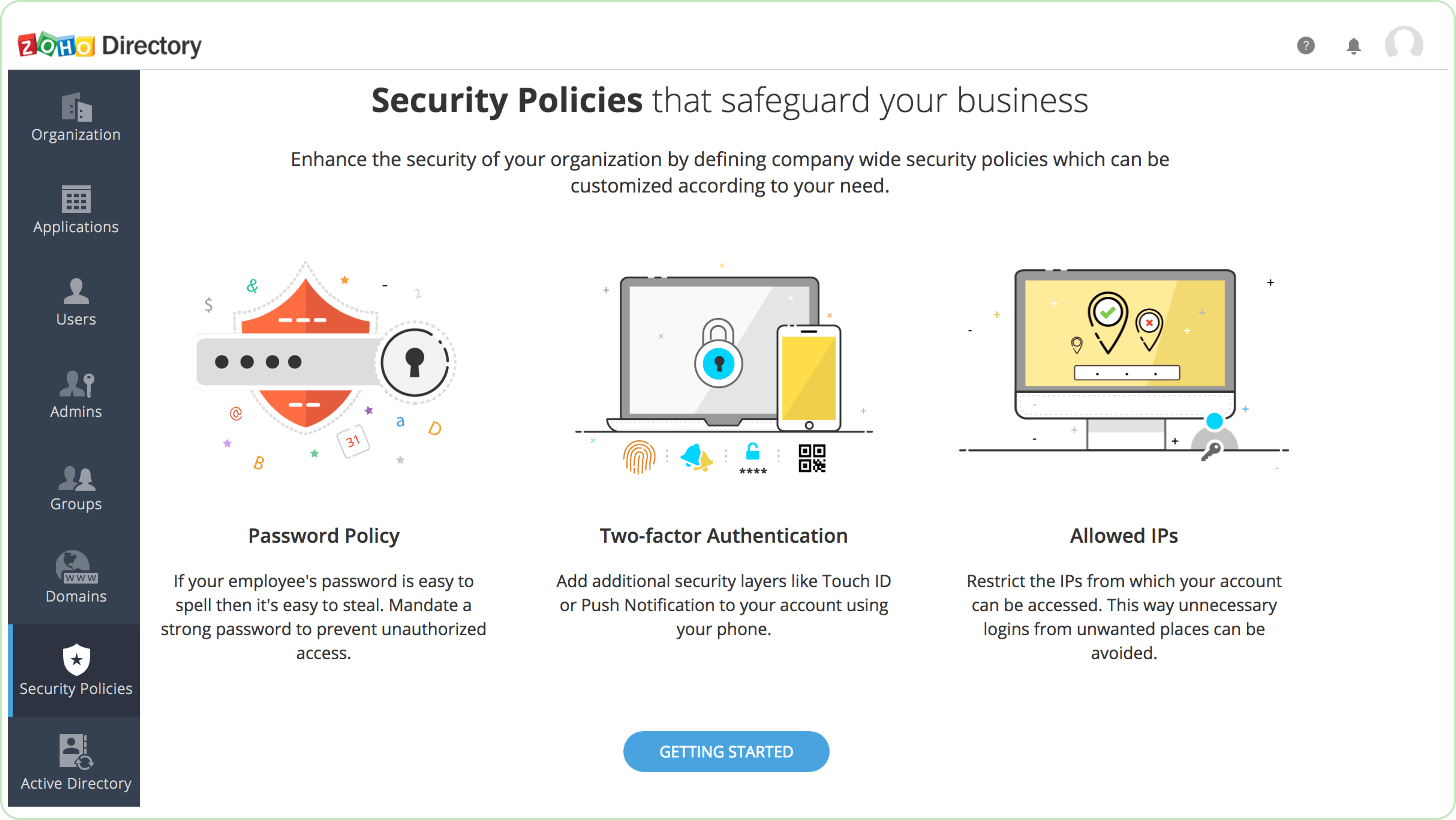 Select your preferred authentication mode and click ENFORCE TFA. This will require additional verification, such as SMS or OTP, for all sign-ins in the future.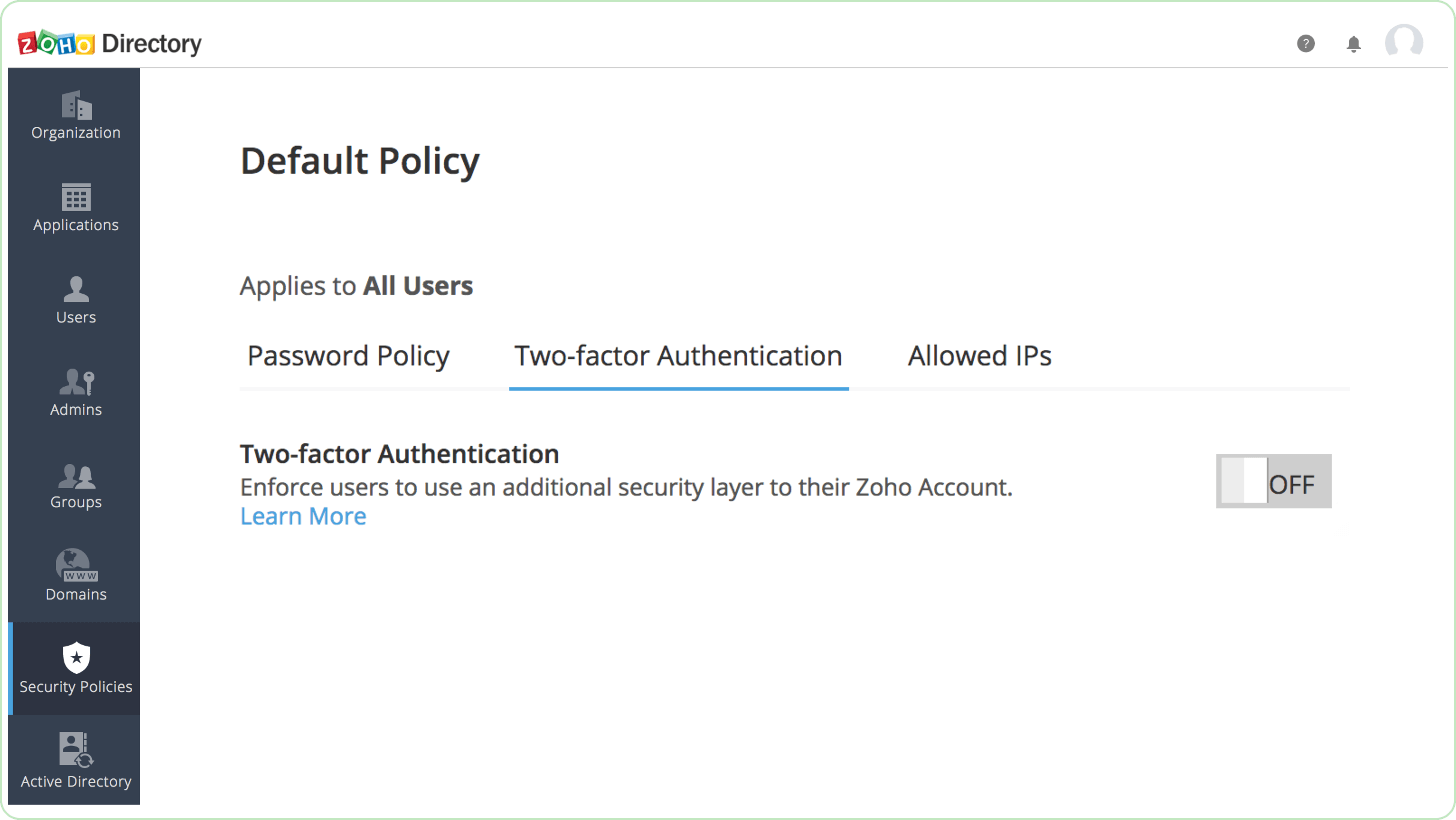 Frequently Asked Questions
Do I need a separate Directory account to use Zoho Assist?
No, you do not need a separate Directory account. Zoho Assist is a best-in-class remote access software with active directory integration. You can use your existing Zoho account to access Zoho Directory via Zoho Assist.
Is my user information safe?
Yes! With 256-bit AES and SSL encryption, you can be assured your information is fully secured.
Do users in my Active Directory get automatically updated in Zoho Directory?
Yes, any changes made in your Active Directory account are immediately reflected in your Zoho Directory account, simplifying user management.
Is a Directory integration required, even if I am a single user logging in with my Assist credentials?
No, it's not mandatory. However, directory integration is crucial for organizations with security policies, and for accounts requiring two-factor authentication (TFA).