What got us to Zoho Analytics was the ability to have the CRM data directly integrated and have prebuilt reports in no time.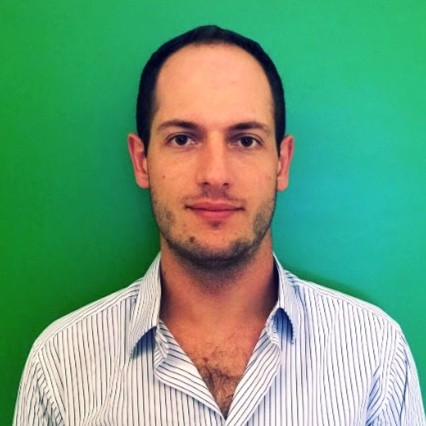 Oliver Boote 
Growth Manager
Business
Founded in 2013, Zegal is a cloud-based Legal Tech company that helps users draft legal documents, automate workflows and get guidance from law firms in an affordable and efficient way. With 20,000 business users and lawyers trusting the app, it has been featured in Forbes, Huffington Post and VentureBeat.
"Zoho Analytics allowed us to automate everything. We save a lot time, manpower and focus on what is important."
Challenge
  Our data comes from various sources such as Zoho CRM, website engagement, email marketing, sales communications, custom apps etc. The challenge was to combine them and create a pipeline funnel that shows the flow of leads and as to how many were converted to deal.  
Zegal had their data scattered across sources and found it difficult to make sense of it. They wanted to find out which lead source did a particular opportunity come from. To achieve this, the team had to download data from various sources, combine it into one spreadsheet by manually copying and pasting, model it, and then create reports on top of it. However, this process was time-consuming and prone to human errors.
Solution Highlight
Challenges
Find a reporting tool that will fetch and combine data from multiple sources like CRM, Adwords etc.
To find out lead source of deals
To minimize time and manual efforts to create these reports.
Results
A reporting solution can blend data easily from various sources.
Powerful analytics tool that enabled in-depth lead analytics.
10-15% time saved ever week.
Solution
The Zegal team fetched data not just Zoho CRM, but from multiple other sources and carry out cross functional analytics with ease. This kind of integrated analysis was something they could never achieve before.
"What got us to Zoho Analytics was the power to have the Zoho CRM directly integrated. The data blending feature helped us blend data from Adwords, CRM, and other sources. This helped us find the lead sources and optimize our channels efficiently."
 Earlier, few reports took us hours to create. With Zoho Analytics, we have automated everything and our work gets done faster than ever before. Weekly, I can confidently say, we save half a day's time which would otherwise be spent gathering and modelling data.  
The auto generated reports provided the Zegal team with great insights and helped them save lot of time and efforts.

They created adhoc reports and shared customized reports to:

Sales team - With the deals closed, forecast for the upcoming months etc. This acted as a visual indication of what has been done, what is coming up and where the team stands.
Decision makers - With individual breakdown and high level performance metrics.
Benefits & Results
Zegal were able to run powerful lead analytics and focus on areas that mattered the most.
Data blending feature helped Zegal combine data from CRM and Adwords to gain accurate insights. 
15% time saved on a weekly basis using Zoho Analytics.