Zoho Analytics has an excellent quality/price ratio and the customer support team always works to improve and understand our needs. With Zoho Analytics, we are able to save 40% of our time.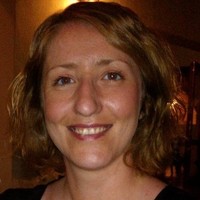 Donatella Fiorentino 
Researcher, Teseo
Business
Teseo is an independent market research agency, established in 1991 and based in Milan, Italy. The company specializes in analyzing the lifestyle and purchasing behavior of users, enabling businesses to develop powerful growth strategies. The company has catered to the needs of globally well-known companies like Piaggio.
Challenge
  Our customers like to "play" and interact with their data. So, our main challenge was to analyze huge amount of data, present our results in an interactive, real-time and dynamic way.  
As a market research company, Teseo collects huge amount of user data to analyze their lifestyle and behavior patterns. They analyze these inputs and come up with insights that they share it to their clients as research reports. This was done with ad-hoc tools and Microsoft Powerpoint so far. The reports thus shared was very static and limited the ability of their customers to explore the results
Teseo was looking out for a solution that would help them easily analyze huge data and derive insights. Not just that, it should also enable them to share the insights with their customers with a more interactive interface.
Solution
Teseo found Zoho Analytics, and from then on there's been no looking back. Previously, Teseo team used to prepare and analyze data manually. This often meant creating different versions of the same report to present different portions of data.
"Being able to automatically generate reports lightened our workload, allowing us to view filtered data. If our clients wanted to know what women think about their product, all they had to do was set a filter."
However, after switching to Zoho Analytics, they could easily aggregate their data, analyze and uncover hidden insights, all in minutes. This greatly reduced the time and effort they needed to create various reports.
  With the dynamic views of our results, we could offer our customers an entirely different view of their data, giving them the possibility to "play" with various graphs. Zoho Analytics was the solution to this!  
The Teseo team inturn were easily able to collaborate and share the insights to their clients in a dynamic way. This enabled their clients to explore and derive key metrics and together develop successful marketing strategies.
Key Highlights
Challenges
Reduce time spent on manually consolidating and preparing data for analysis.
Analyze huge data and present insights in an intuitive and clear manner.
Allow easy collaboration and let clients dynamically play with their data and reports.
Results
Zoho Analytics helped them easily consolidate and analyze huge amounts of user data.
Comprehensive reports and dashboards that delivered powerful insights.
Facilitated collaboration, and let clients slice and dice their data the way they wanted.
Teseo minimized manual efforts and saved 40% time with Zoho Analytics.