Get actionable insights into sales, inventory, and supply chain with Retail Analytics
Boost your sales by analyzing your past orders trend. Monitor your inventory and never run out of stock by setting alerts. Optimize your supply chain by sharing dashboards with peers.
Sign up in less than 60 seconds
Where can Retail Analytics drive value?
Customer Engagement
Identify customers with varied levels of spending inclinations/preferences and suggest personalised, attractive offers to them. Also determine the drivers of customer attrition for pre-emptive intervention.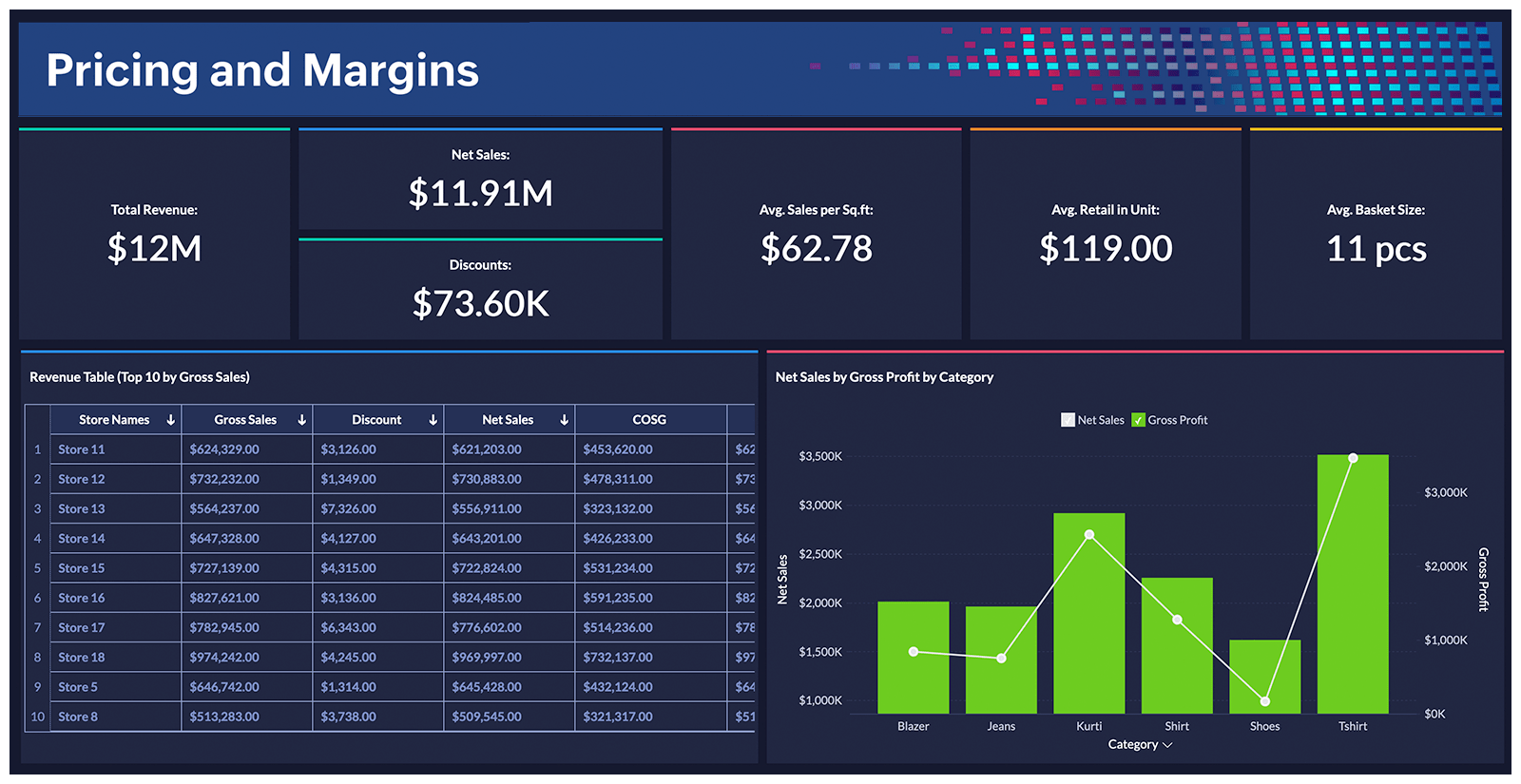 Pricing and Margins
Analyze, set and improve pricing strategies distinctively across customer segments, channels and product categories. Identify levers that could aid in optimizing pricing periodically according to sales, margin and volume goals.
Supply chain management
Predict the risk of products being overstocked or out-of-stock sooner. Gain real-time visibility into logistics operations to optimise asset-utilisation and productivity.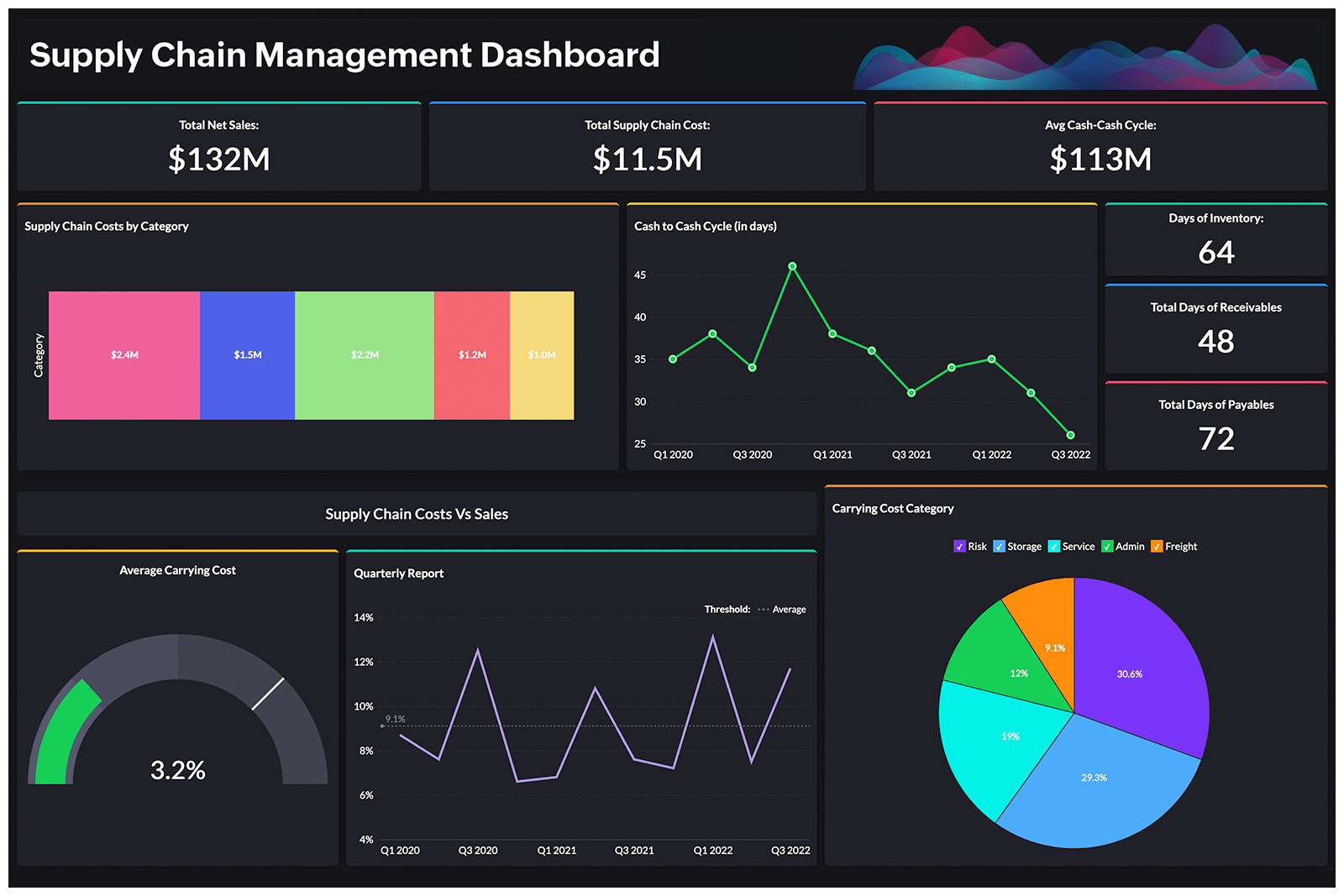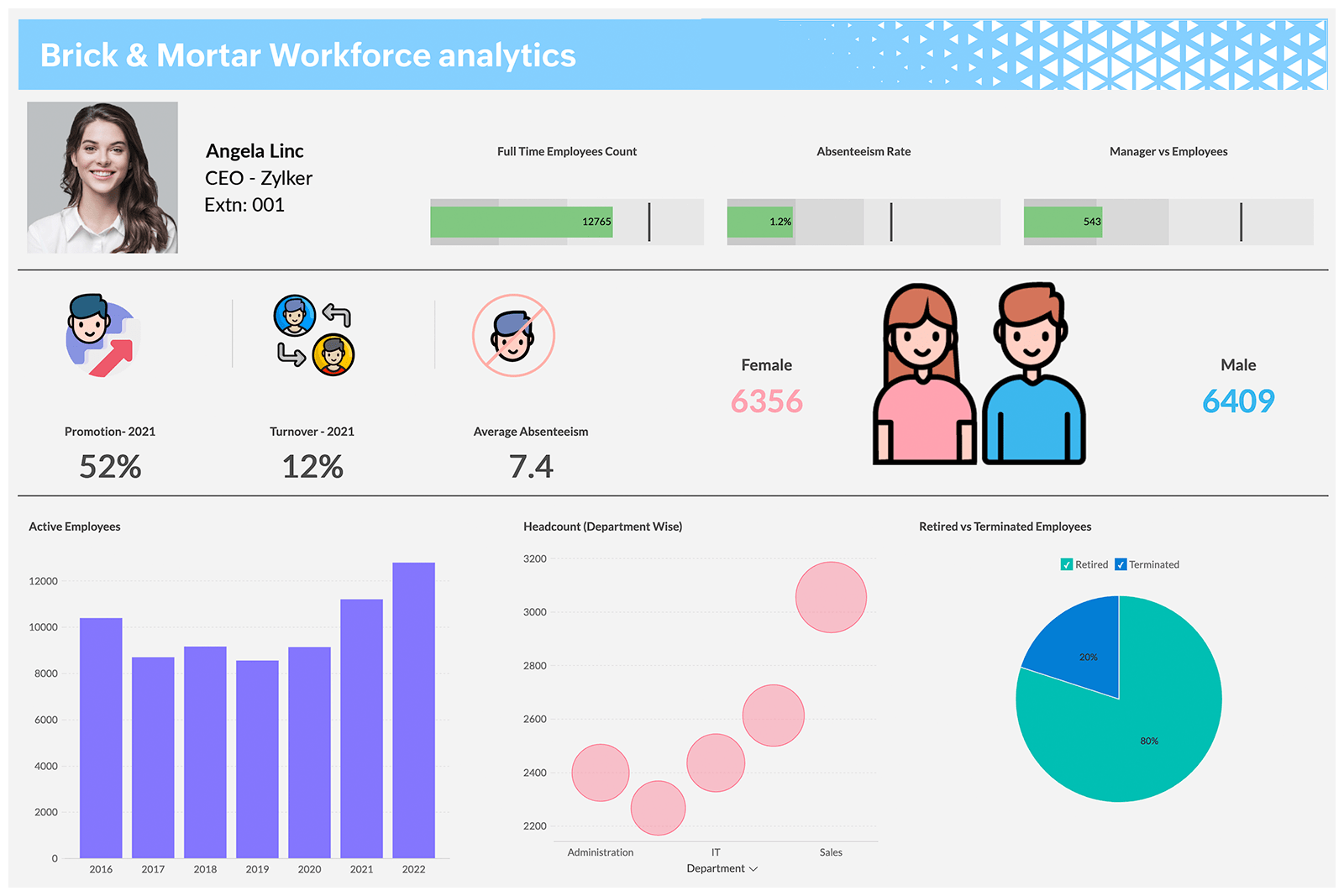 Brick & Mortar Workforce analytics
Align the workforce availability according to customer activity, seasonal patterns or scheduled promotions. Monitor employees performance, training & development, recruitment and attrition to improve workforce retention and efficiency.
Fraud detection
Discover inventory inaccuracies, fraudulent returns, financial inconsistencies and other such potential risks and frauds, that would normally escape attention, easily and quickly with data analytics.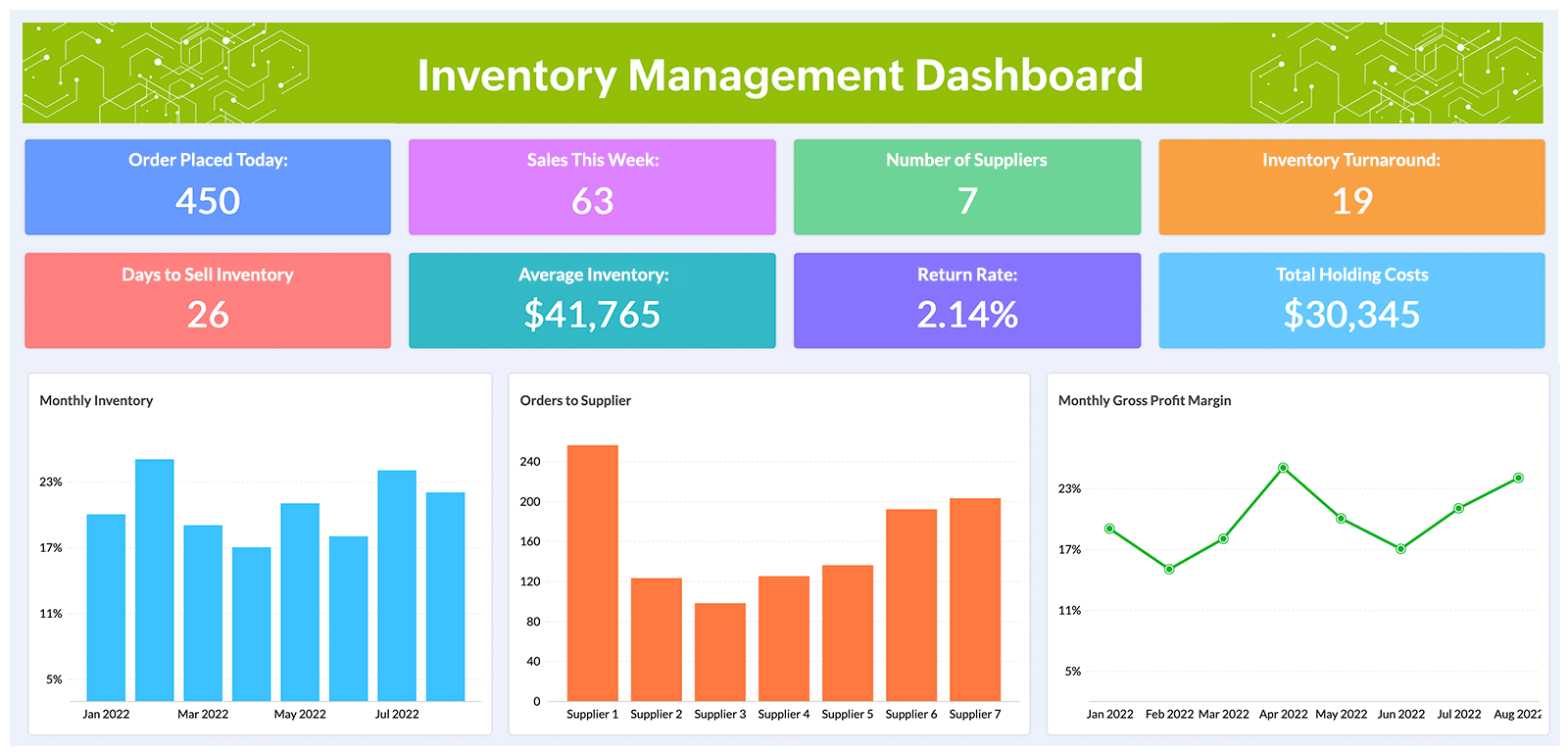 With Zoho Analytics, you can do
Data Preparation

Manage and integrate sales, inventory, supply-chain and other relevant data, structured and unstructured from diversified sources. Blend and prepare them for further analysis.

Collaborative analytics

Build insightful reports and dashboards easily with an intuitive drag-and-drop interface. Perform ad-hoc exploratory analysis using an array of interactive options.Collaborate in real-time with other stakeholders through a range of interaction options.

AI Augmentation

Gather instant insights from askZia, a conversational AI assistant that uses ML and NLP to perform autoanalysis. Also do remarkably accurate forecasting, with ML-based predictive analytics.

White-labeling/Embedded BI

Get a powerful BI, reporting and analytics service in your own branding embedded within your own product/application, Or hosted as a separate portal/website.

Extensive Customization

Utilize a powerful, robust set of APIs for custom data integration, data modeling, authorisation, custom styling, dynamic reports embedding and much more.

Email, export, and print reports

Export or print reports for offline access. Schedule your reports and dashboards to be emailed automatically to the given recipients.
Hear from our Happy Customer
"With Zoho Analytics, we get precise insights on which store has the highest sales, and which styles are more preferred by our customers, by city and by state. We also have good visibility on the exact stock levels in each of the leading multi-branded stores across India on any typical day. These were not possible before."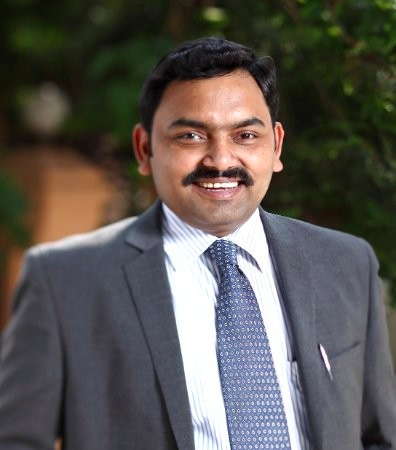 Rupendra Nigam
Vice President of IT, Spykar Lifestyles
BARC - BI Survey 21
Zoho Analytics received great feedback in BARC's latest "BI Survey 21" report scoring an impressive 12 top rankings and 28 leading positions across 5 different peer groups.
Read more
Dresner Advisory's Wisdom of Crowds® Business Intelligence Market Study
Zoho Analytics is rated as an overall leader in customer experience and vendor credibility and has a perfect recommend score.
Read more