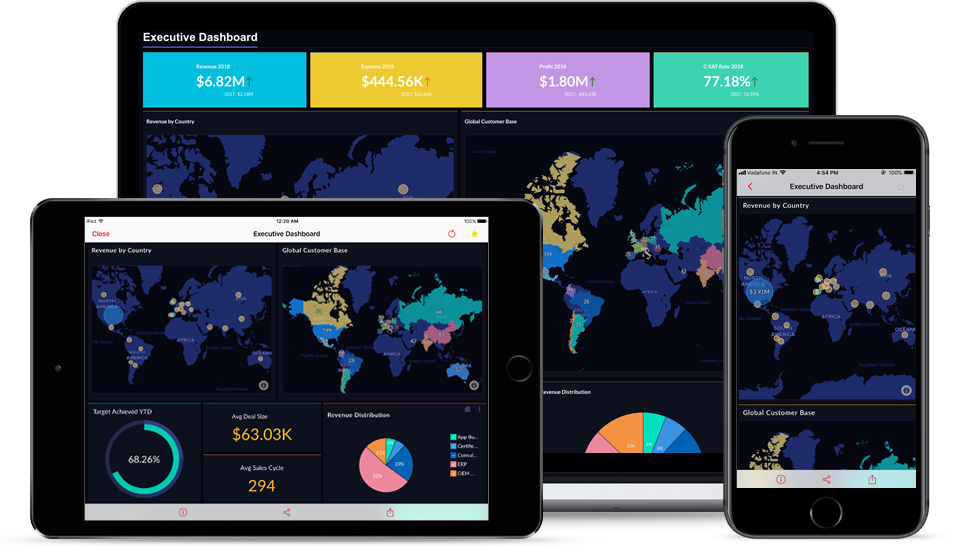 Access your data, reports and dashboards anywhere, anytime.
500,000 Businesses. 2 Million Users. 50 Million Reports and Dashboards. 1 BI App
Cool visualization options
Visualize your data by using a wide variety of charts, pivot tables, KPI widgets and summary/tabular views and dashboards.
Interactive reports
Interact with reports and dashboards through an immersive touch experience to handle actions like drill down, filters, and selection.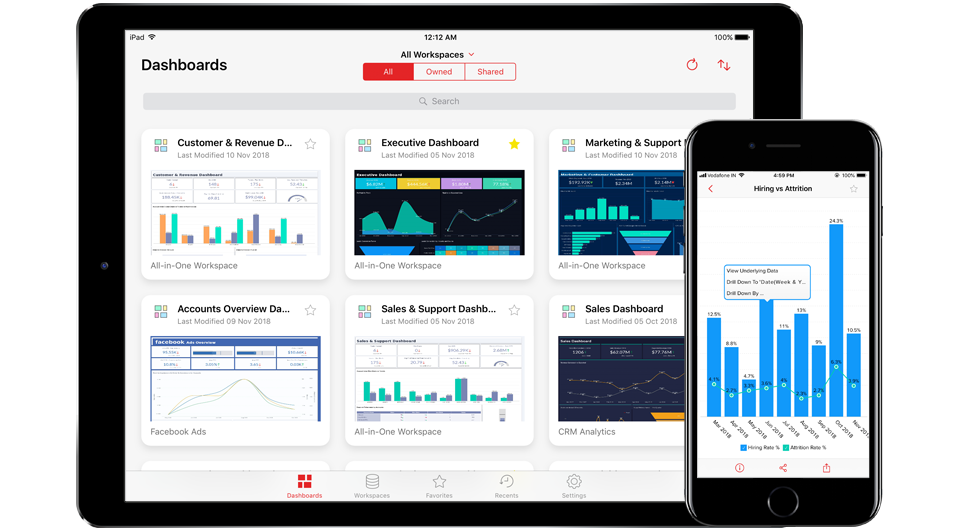 Automatic Organization of Reports
Your reports are auto-segregated based on type, folders and related views. Favorite the reports you like or use the most.
Share and Collaborate
Share your reports with your colleagues. Provide fine-grained permissions on shared reports.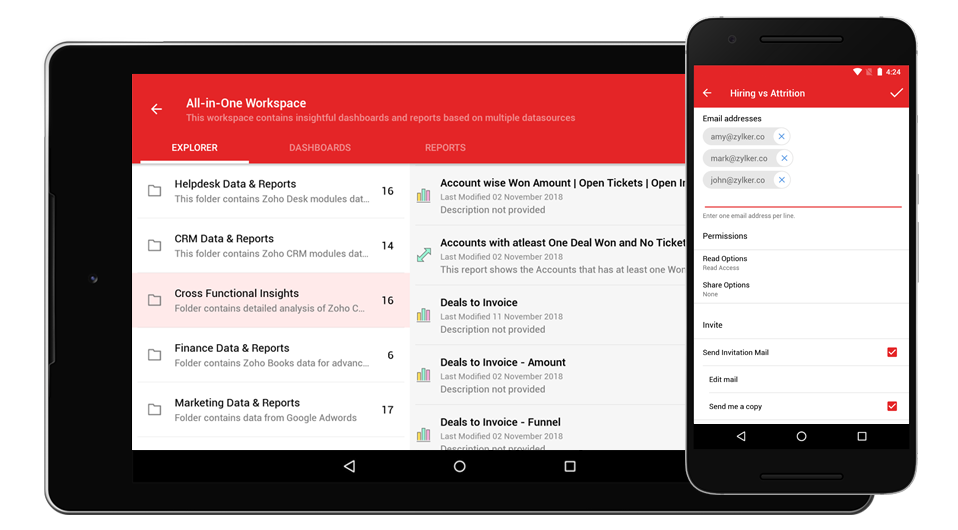 Customer Buzz
Testimonial
Verified Reviewer from App Store
This app comes handy on the go. I have been pleased using this app. I would recommend Zoho Analytics as a business intelligence tool with not only Zoho Products, but for data from other applications and also for unstructured data and Excel uploads.