Immersive Dashboards App for Zoho Analytics
An immersive native mobile app that enables on-the-go access to dashboards in Zoho Analytics
Sign up in less than 60 seconds
Immersive Dashboards
Dashboards built in Zoho Analytics are rendered natively and optimized for an immersive mobile experience. Aesthetically presented charts, pivots, widgets, tables and visual components makes the experience pleasurable too .
Exploration with Creative Gestures
Dig-deeper for insights through interactions like select, filter, drill-down, sort and interactive page filters. Complement visual exploration through intuitive hand gestures to reorder, resize, expand and tamper with the dashboard view.
Organise for ease
Access dashboards/workspaces organised neatly under separate tabs. Mark frequently accessed dashboards as 'favourites' for easy findability. Set the dashboard of your choice, to be displayed by default, in the app's home view.
Stay in the Know
Your dashboard always stays live and current with real-time synchronization of data. Have your business critical insights fresh and accessible, anywhere, anytime.
"We use Zoho Analytics to integrate all of our analytical needs. Everything goes to Zoho Analytics, that way everyone is able to access the most critical info about the company. They can not only access it but explore it, dive deep, ask questions. It's super-fast, easy to use and affordable."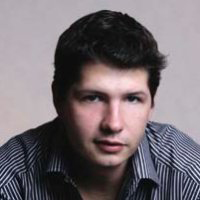 Juan Martitegui
Founder, Educatemia