Business Intelligence (BI) App for your Mobile Workforce
Zoho Analytics provides a full-featured, immersive mobile BI app for both iOS and Android platforms
Sign up in less than 60 seconds
Immersive visualizations
Visualize your data by using a wide variety of charts, pivot tables, KPI widgets and summary/tabular views and dashboards. .
Visual Interactions
Interact with reports and dashboards through an intuitive touch experience to handle actions like drill down, filters, and selection.
Conversational analytics
Converse with Zia using an immersive chat-like interface. Ask questions through voice and get insights in the form of reports and widgets.
Self-Organized Visualizations
Your reports and dashboards are auto-segregated based on type, folders and related views. Favourite the visualizations you like or use the most.
Collaboration over mobile
Share reports and dashboards with fine-grained permissions. Add comments to hold meaningful conversations with peers.
"We use Zoho Analytics to integrate all of our analytical needs. Everything goes to Zoho Analytics, that way everyone is able to access the most critical info about the company. They can not only access it but explore it, dive deep, ask questions. It's super-fast, easy to use and affordable."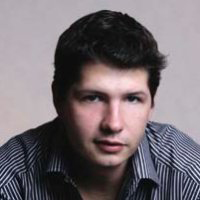 Juan Martitegui
Founder, Educatemia