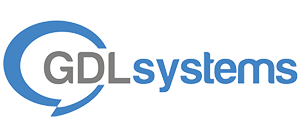 GDLsystems gets 360° Analytics using Zoho Analytics.
Juan Pablo OrozcoCEO of GDLsystems
We started off with Zoho Analytics and haven't felt the need to even try an alternative solution ever since.
Highlights
Quick insights across various business processes
Facilitates collaborative decision making​
Seamless integration with Zoho Books and Zoho CRM ​
Advanced and cool visualization
About the Company
GDLsystems is a digital marketing firm located in Jalisco, Mexico. With 15 years of experience in the digital marketing field, the company is focused on helping its clients increase revenue by leveraging the web, online marketing, and e-commerce via their strategy, "Smartketing Online".​
Challenge
Juan and his team were looking at leveraging the acquired information into useful and valuable insights that they can put to best use and obtain profits. They never had a problem with accessing the information but their major issue lay at using them to derive deep insights.
The problem is not that we don't generate information. The problem is we don't generate it in a way we can take advantage of it
The team was having a hard time pulling together their information because it was stored in different places such as applications, SQL servers, and even cloud storage. They needed a tool that would help weave all their data together for better understanding and analysis.
Solution
Being longtime customers of Zoho CRM and Zoho Books, the team immediately tried Zoho Analytics. With no further delay, they set up the Zoho CRM and Zoho Books integration.
The best thing about Zoho Analytics is that it seamlessly integrates with a lot of business applications. This gives us the advantage to derive accurate insights by blending data across all our business process.
The Zoho CRM - Zoho Books integration enabled them to create reports such as Deals to Invoice funnel, Open Invoices by amount and count, Average number of days a member of your sales team takes to convert a potential into closed-won and receive payment from the customer, the revenue and the expenses that has occurred month on month and so on.

Having analysed the capabilities of Zoho Analytics, Juan and his team at GDLsystems, then integrated their marketing and operational data which they had stored in various sources such as SQL Server and Google spreadsheets and made the most out of Zoho Analytics. In no time they were able to bring in all their company data under one system and create cross-functional reports blending data from all their business processes.
We are now able to exploit all that information and take informed decisions in a timely way
Benefits & Results
Seamlessly integrated Zoho Books & Zoho CRM and created insightful reports that helped them in analyzing their data effectively.
Positive impact on time and productivity: GDL Systems were able to import data from various sources into a single system for advanced reporting. This not only reduced the time spent on reporting but also had a significant impact on the productivity.
Interactive and In-depth Visualization:​ Easy to use drag and drop based interface allowed the team to slice and dice their data and create insightful reports and dashboards effortlessly. With interactive dashboards and informative KPI widgets, the team found it relatively easy to keep track of their key metrics and take informed decisions.