Zia Insights
Zia Insights, with its natural language generation capability, provides actionable insights in the form of digestible narrations. This enables the customer to get the insights immediately.
Deriving insights from your reports and dashboard is time-consuming. Instead of interpreting the chart manually, users can make decisions much faster by discovering hidden insights instantly.
Invoking Zia Insights
You can invoke the Zia Insights either from the individual report or from reports embedded in a dashboard.
From Report
Clicking the Zia Insights button at the top-right will get you the automatic insights displayed on the right side of the report.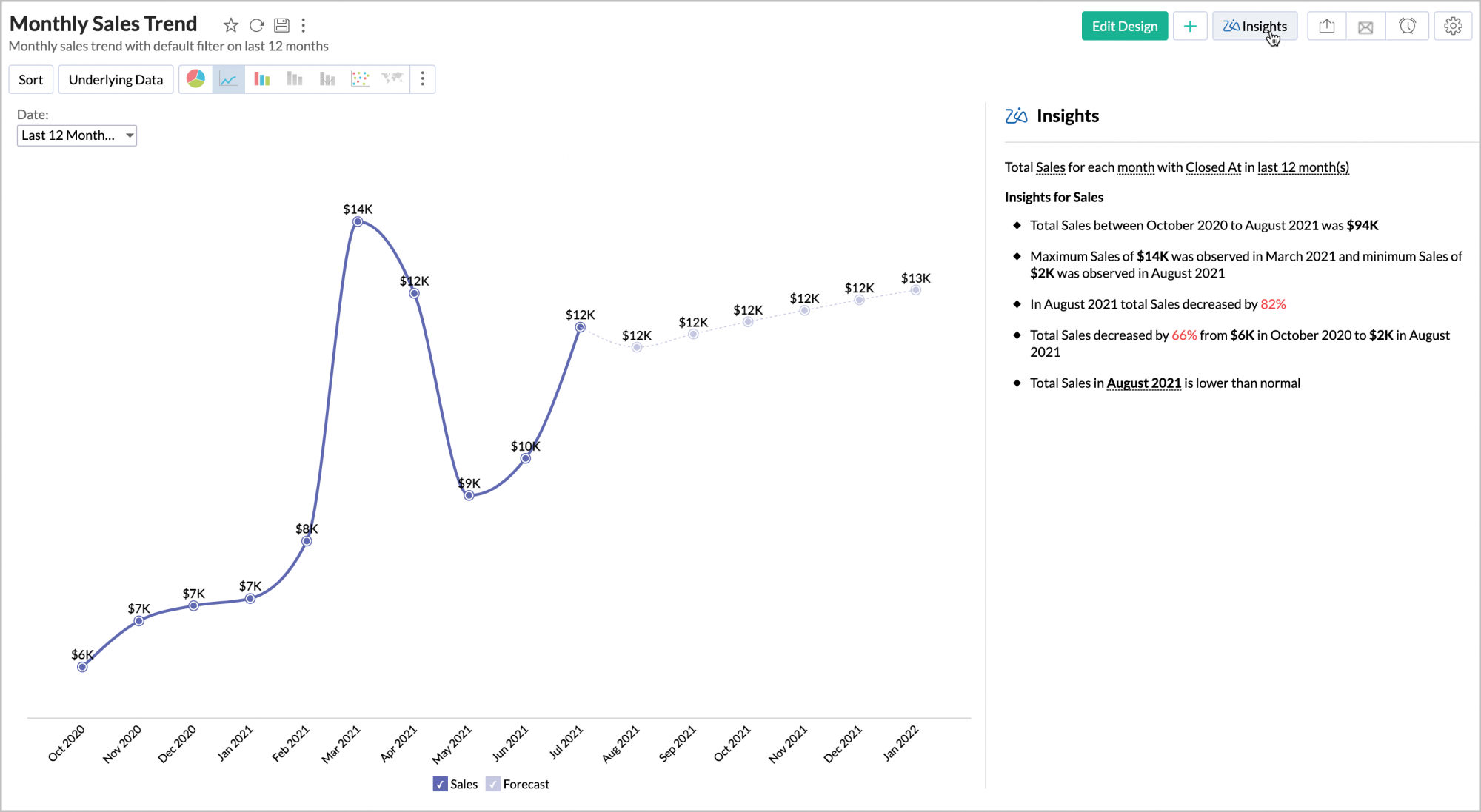 From Dashboard
Clicking the Zia icon in the toolbar in the embedded report will invoke Zia Insights.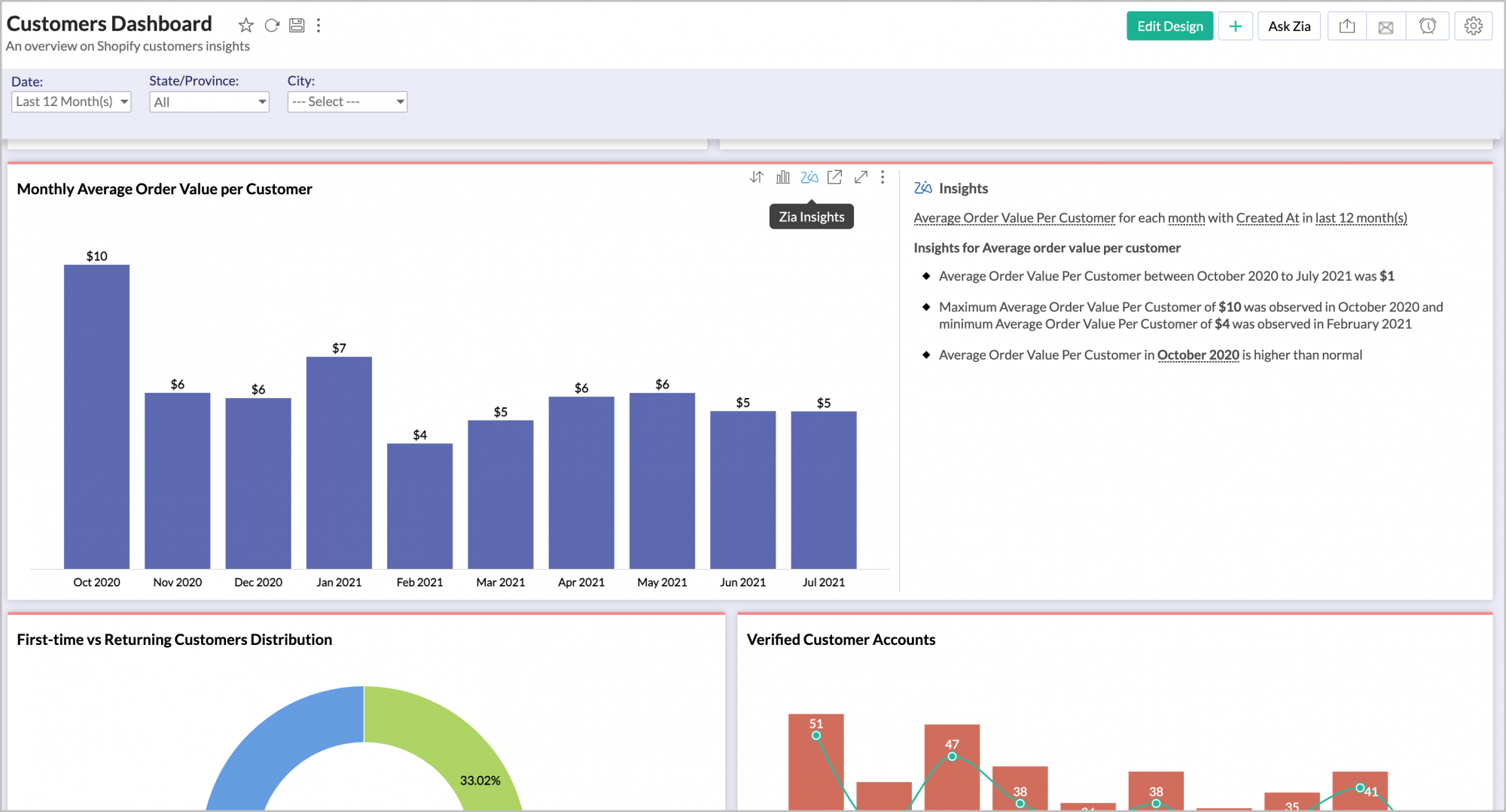 ​
Customizing Zia Insights
The Verbosity option allows you to customize the narrative insights. Zia Insights supports three levels of narration. They are:
Low
The Low gets directly inferable insights from the report.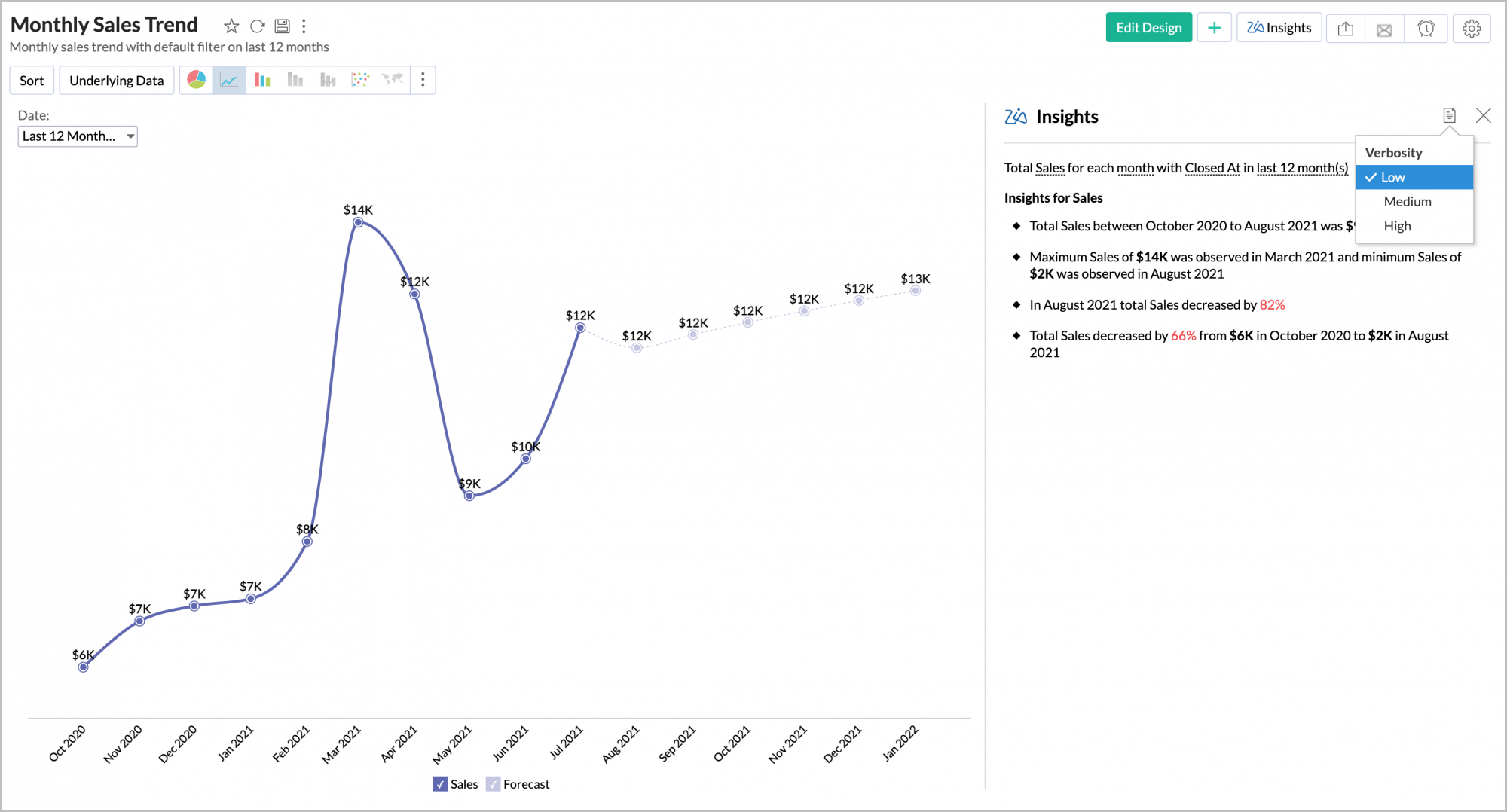 Medium
The Medium will add date as an additional dimension to the report and get insights based on time series and seasonality.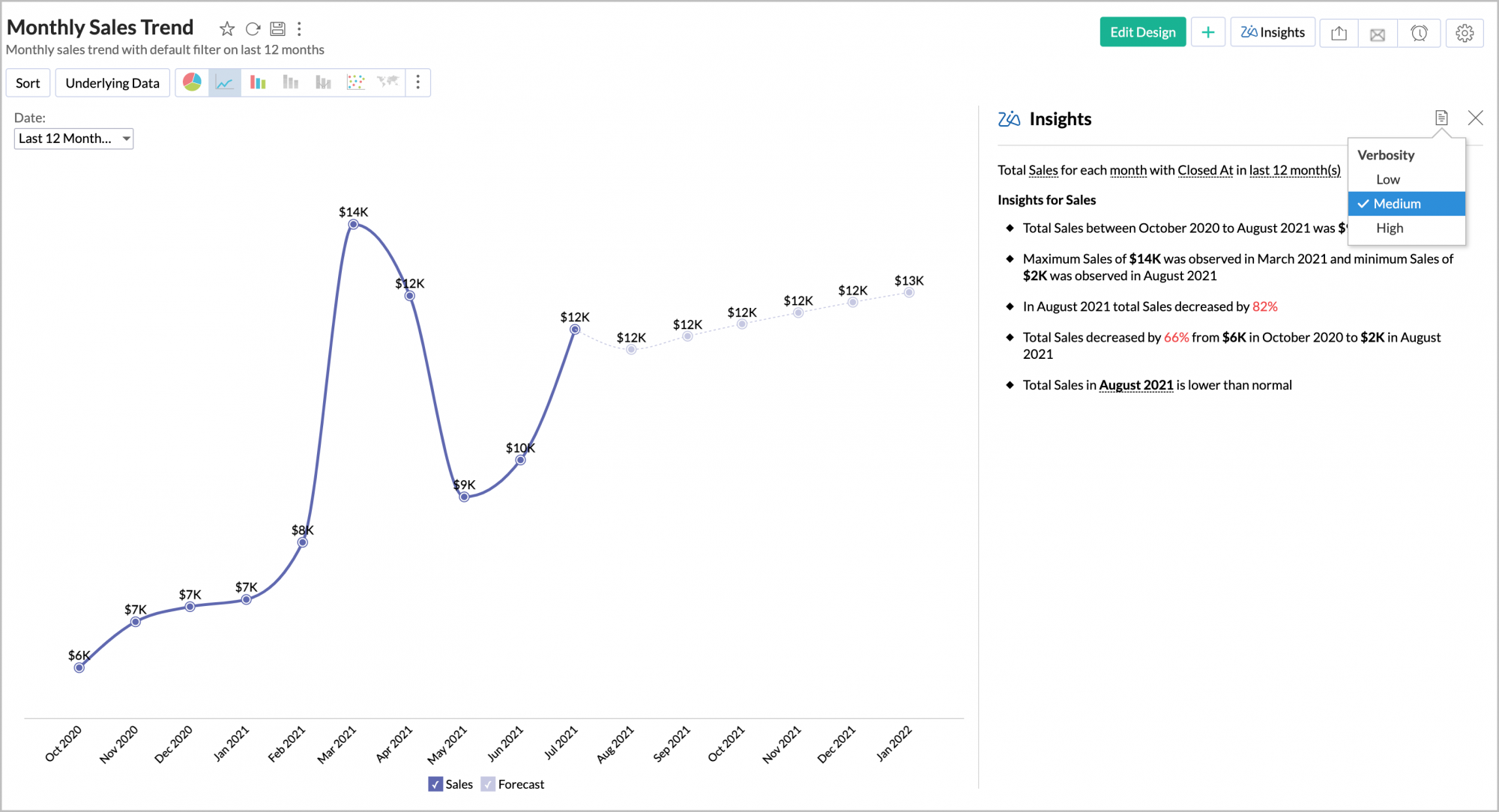 Note: If a formula column is part of the report, then the date series will not be added to the report. This is to avoid incorrect insight.
High
In the High mode, along with the time series insights, you will get insights for each sub-section.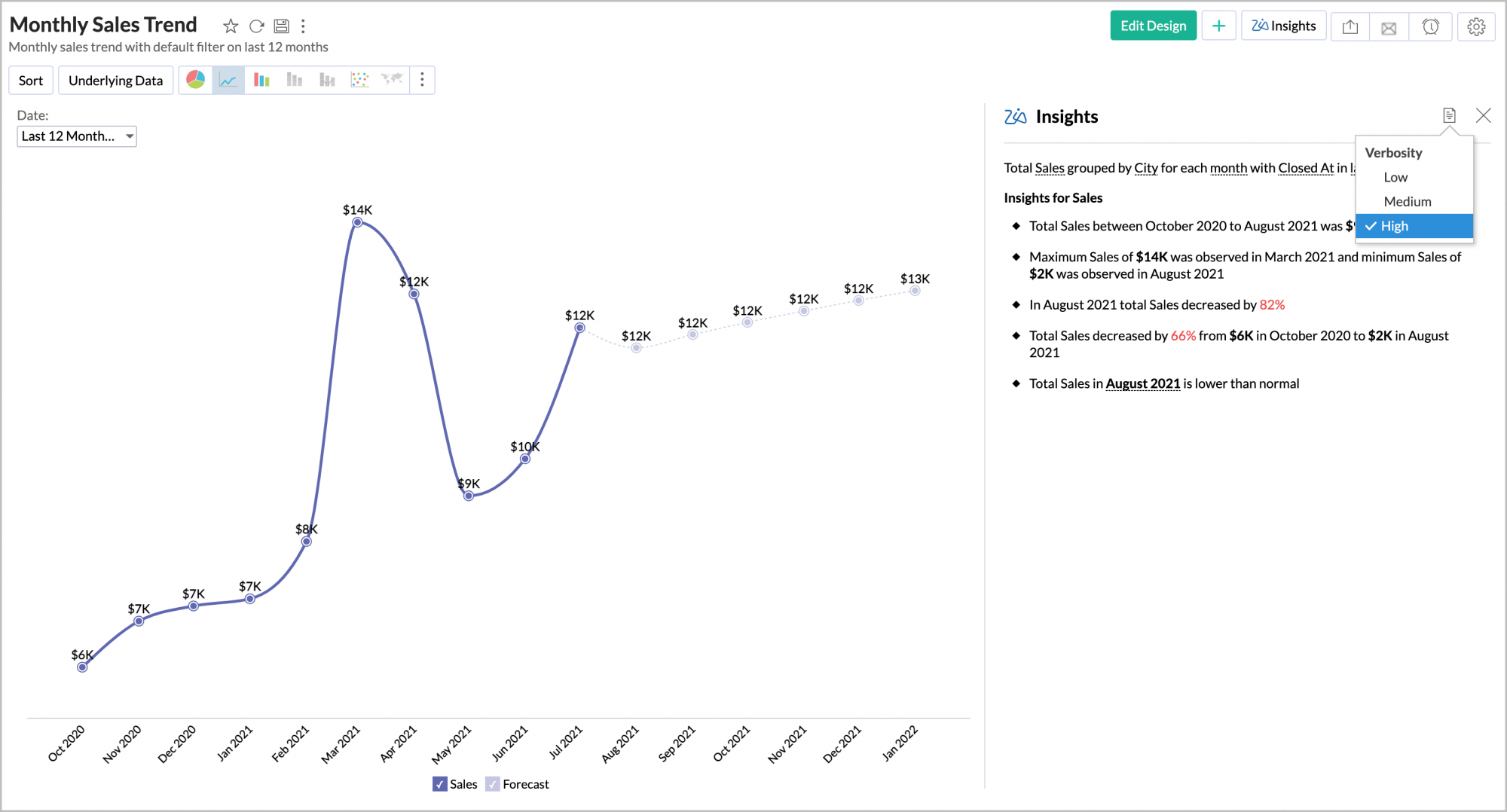 Types of Insights
The following are some of the types of insights you will get from Zia Insights.
Inclining and Declining
Highlights the highest inclining and declining points.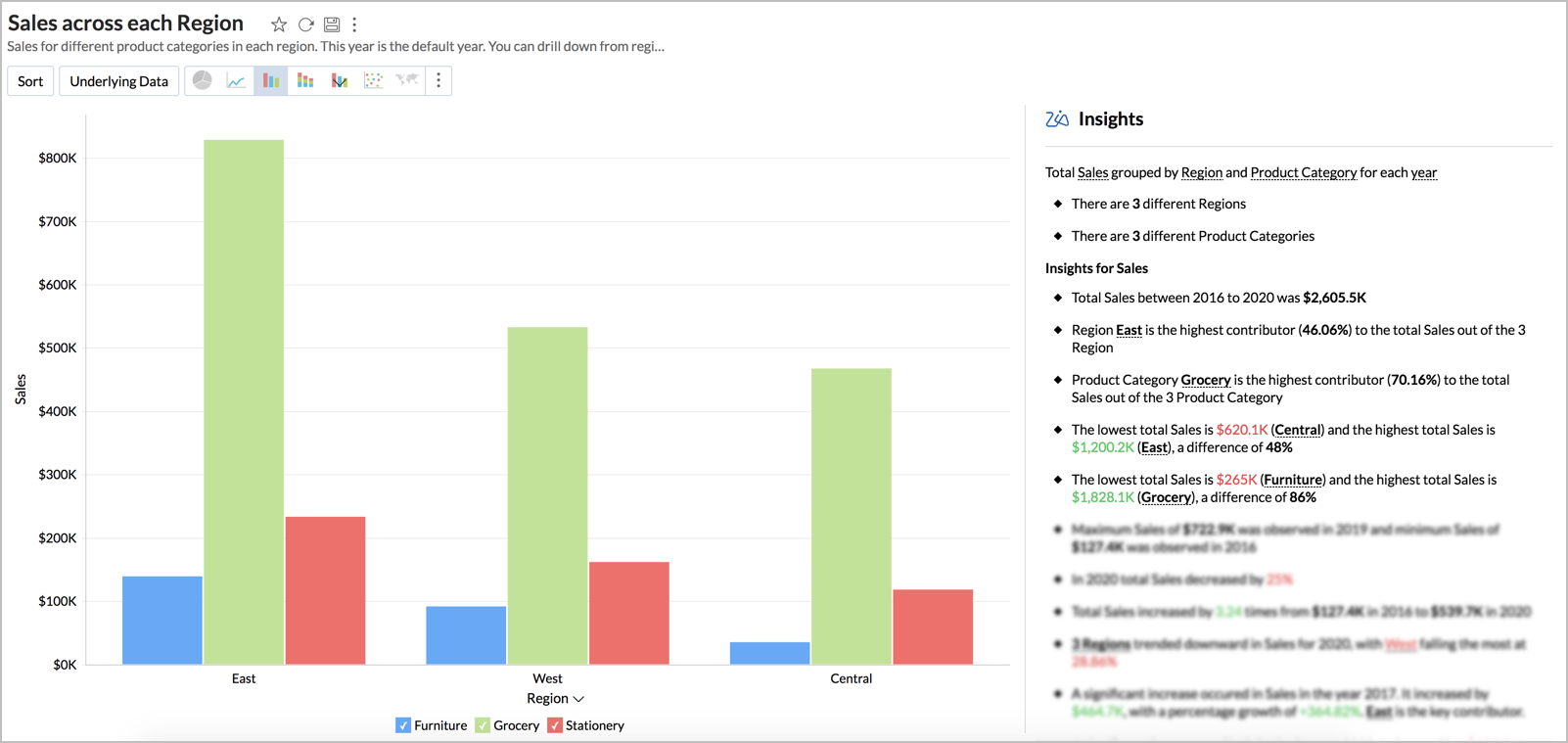 Trend and Seasonality
Gets the trend and seasonality present in the series.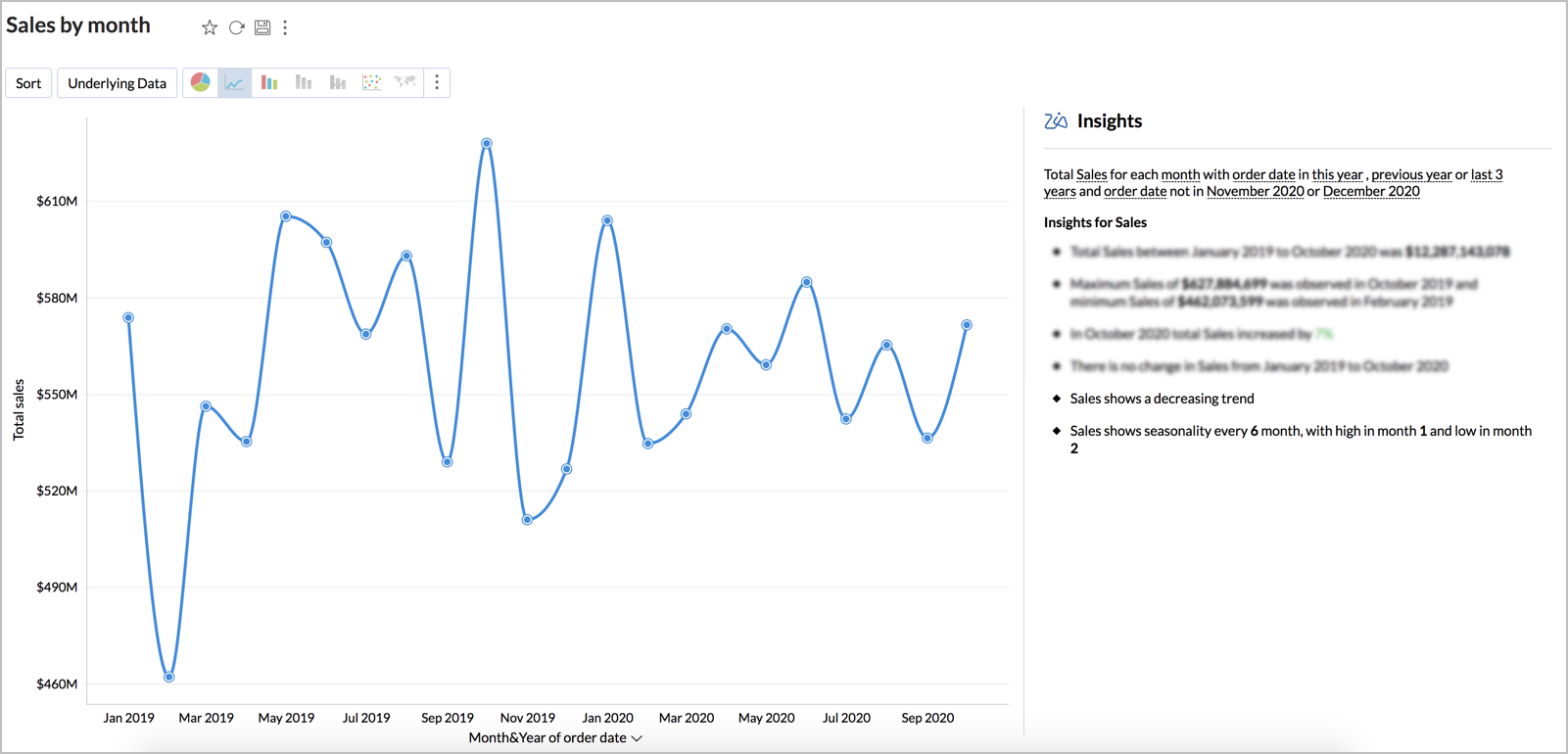 Pareto Analysis
Gets the top few categories that contribute to the total.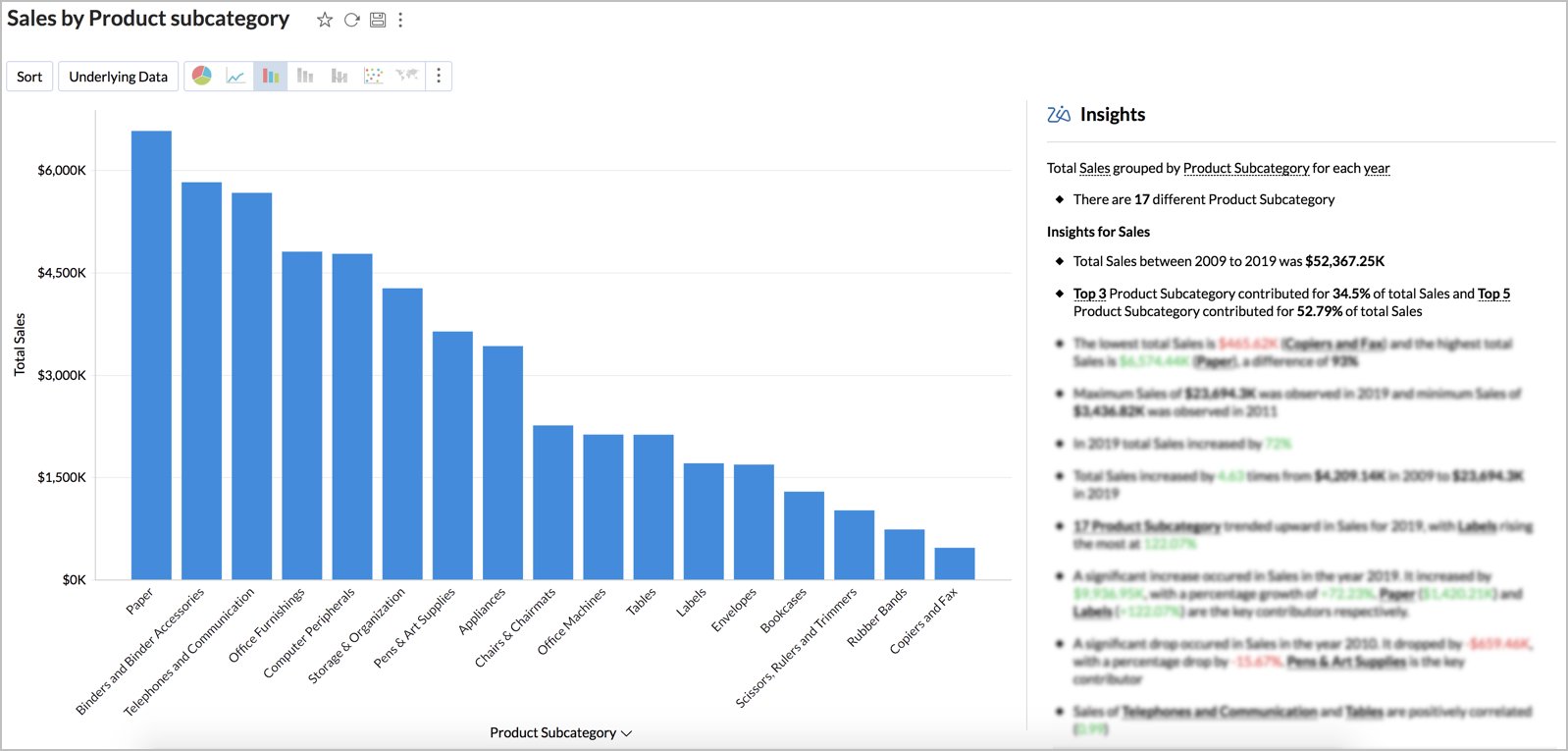 ​