Working with a Summary View
View Underlying data
Zoho Advanced Analytics app enables you to view the data that makes up the Summary View. You can click on any cell in the Summary View to view its underlying data in a pop-up table.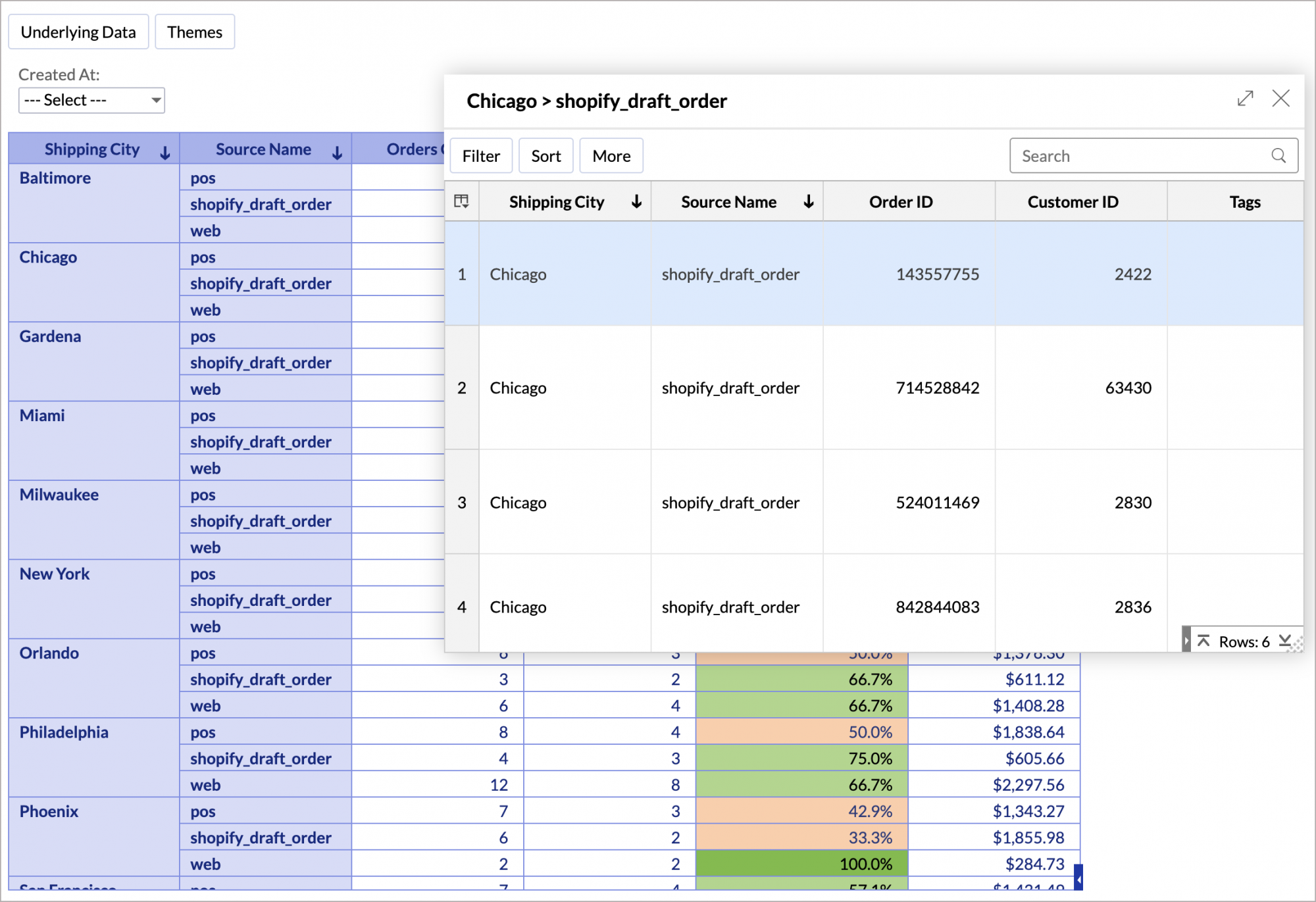 You can view the overall data by clicking the Underlying Data button in the toolbar.

Alternatively, you can also view the overall data by right-clicking the column header and selecting the View Underlying Data option. from the drop-down.

Exporting
Zoho Advanced Analytics app allows you to export the summary view that you have created into various file formats like CSV, PDF, XLS, or HTML. Read more.
To export the summary view, click Export > Export this View.