How do I undo reimbursement for an Expense Report?
You can undo a reimbursement by following the steps mentioned below:
Go to the Reports Approval section from the left sidebar.
Select Reimbursed filter to see a list of reimbursed reports.
Select the report for which you wish to undo reimbursement.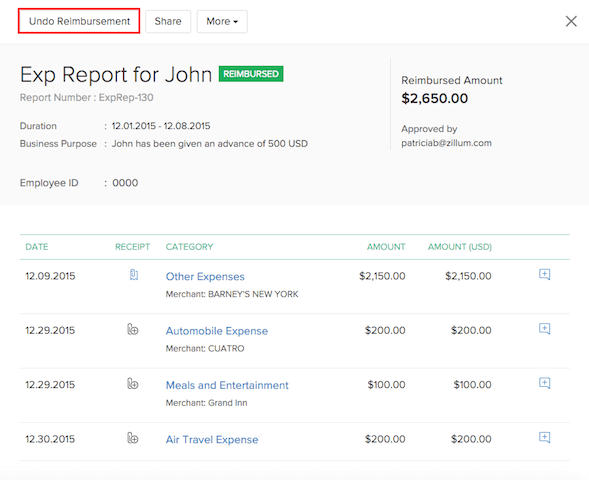 Click the Undo Reimbursement button.