My customer has made an offline payment for an invoice. How do I record this?
You can record a payment for an invoice manually.
Click on any invoice towards which you wish to record the payment. Click on the Record Payment button.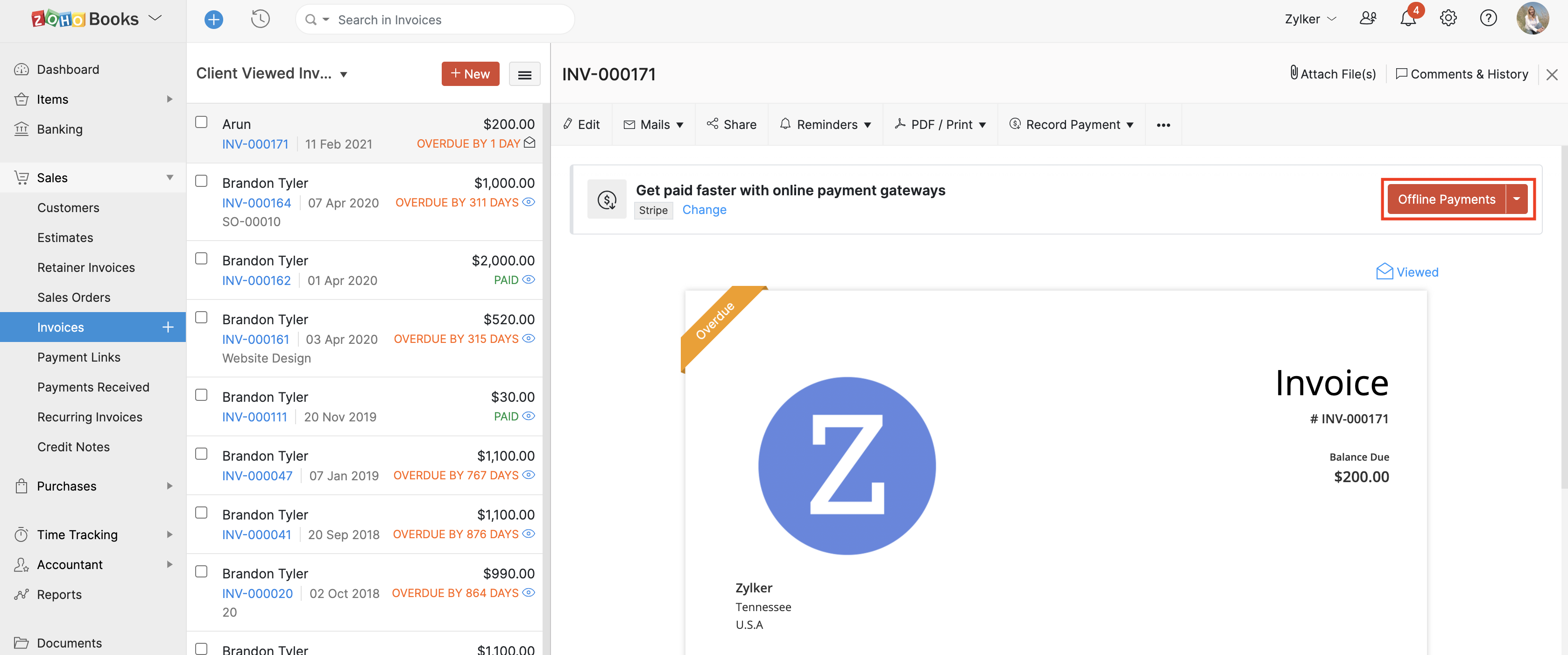 Fill in the required details and click on Record Payment to record a payment manually.