VAT Calculation Summary
VAT Calculation Summary allows you to view the breakdown of the boxes in your VAT Return. By clicking on the value of an individual box, you can view a detailed list of transactions included in that box along with the fields like - Account, VAT Rate and VAT Amount.
To generate the VAT Calculation Summary,
Go to the Reports module from the left sidebar.
Select VAT Calculation Summary from under the Taxes section.
Choose a Date Range and select a VAT period if you have multiple VAT periods.
Click on Run Report to generate the VAT Calculation Summary.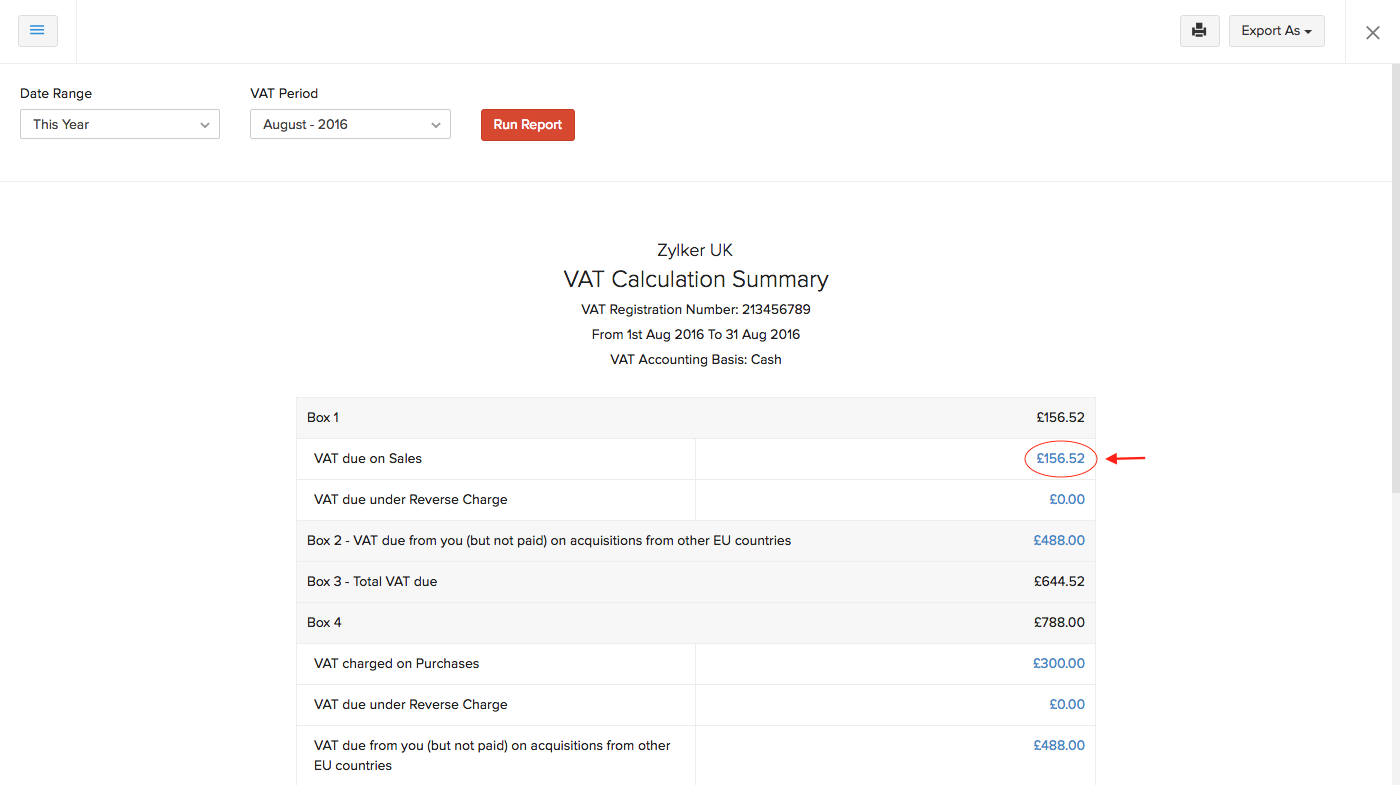 Click on the total value of each box to see all the transactions included in calculating the value.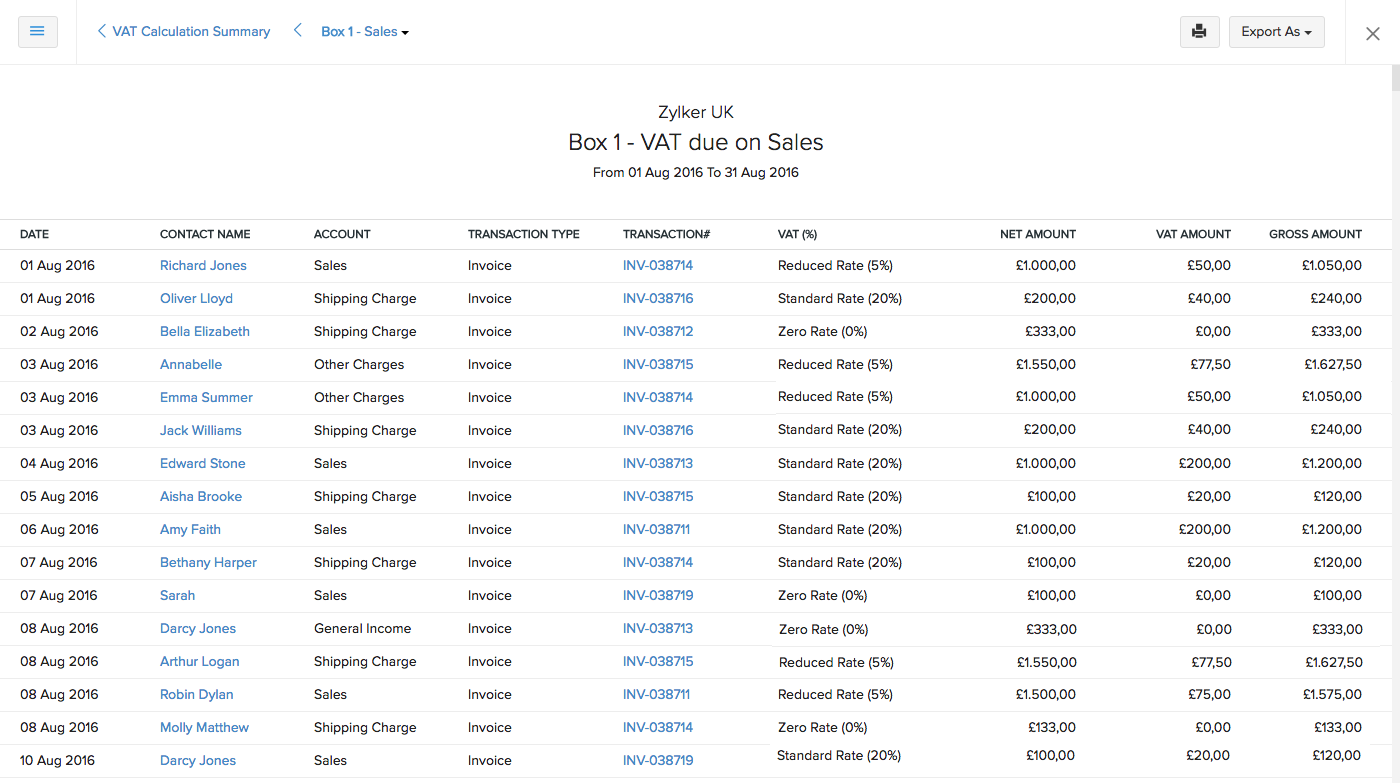 You can switch between detailed pages of each box directly by clicking on the Box name.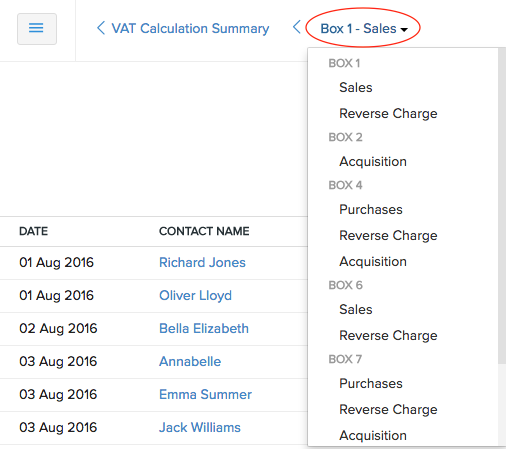 Note:
1. If your business is in Cash basis or you've recently switched from Cash to Accrual basis and if you have not applied tax on any line item in your Invoice payment or Credit Note Refund, then the discounts applied on those transactions will be shown in a separate row in the VAT Calculation Summary.
2. If condition 1 is fulfilled and if you have enabled Flat Rate Scheme for your business, then the Output VAT account will be displayed as a separate row in Box 1 and Box 6 of the VAT Calculation Summary.
Export
You can export the VAT Calculation Summary in PDF or in XLS (Microsoft Excel) format along with the detailed drill-down pages of each box.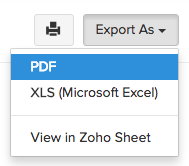 Select the checkbox Include transactions from all boxes to export all the pages of the VAT Calculation Summary.