Subscription
Zoho Books offers three plans: Basic, Standard, and Professional, to which you can subscribe on a monthly or yearly basis. In this section, let's take a look at how you can subscribe to Zoho Books, as well as how to switch plans.
---
Managing your subscription
Choosing a plan
To choose a plan, follow these steps,
Click the Gear icon on top right corner of the page and select Subscription. This will take you to the Zoho Payments page, from where you can change plans, update card details or cancel your subscription.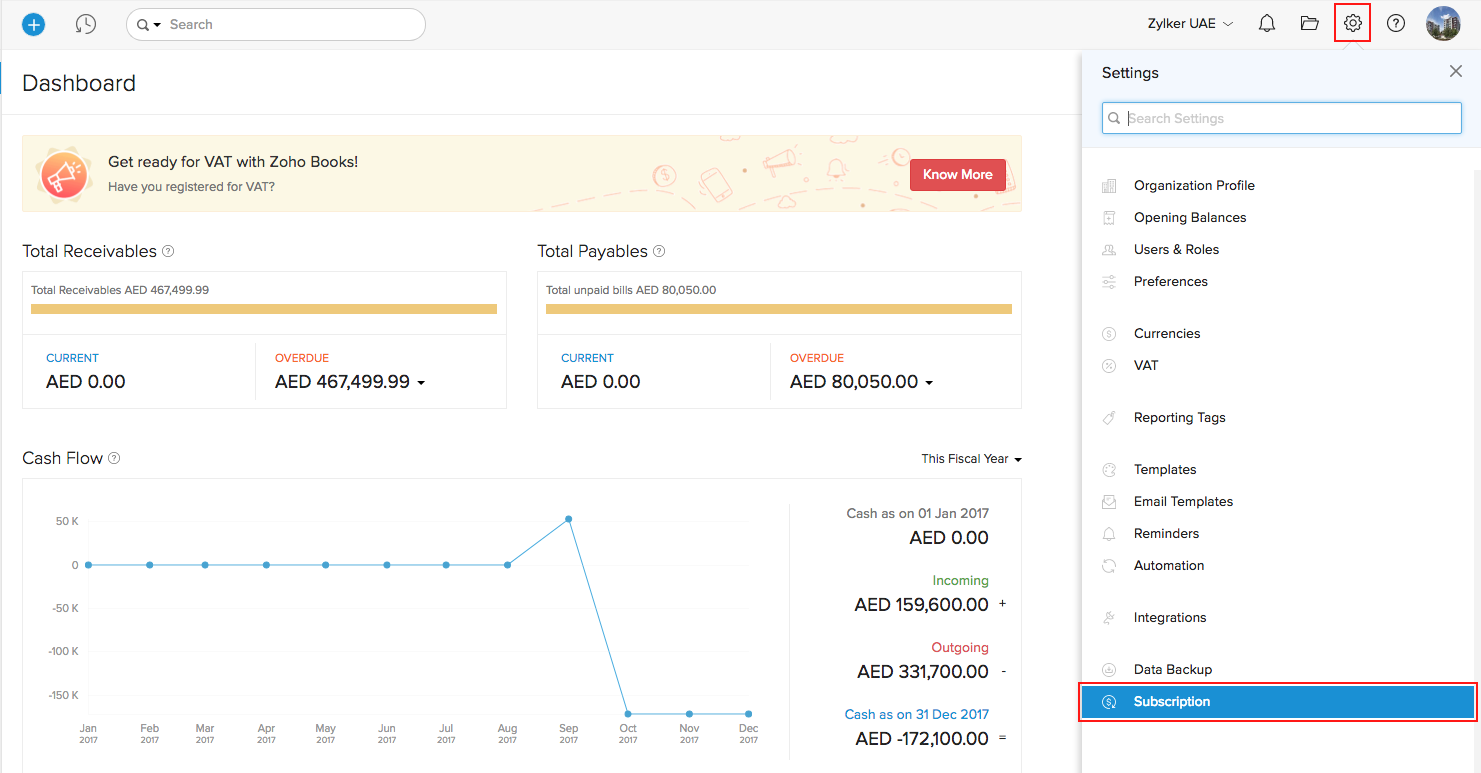 If you are paying for the first time, you will be redirected to the monthly or the yearly plan.

The key features provided under each plan are listed here for your viewing. Use this to decide the plan that best suits your needs and click on the Upgrade button.
You can change the plan by clicking on the Change icon.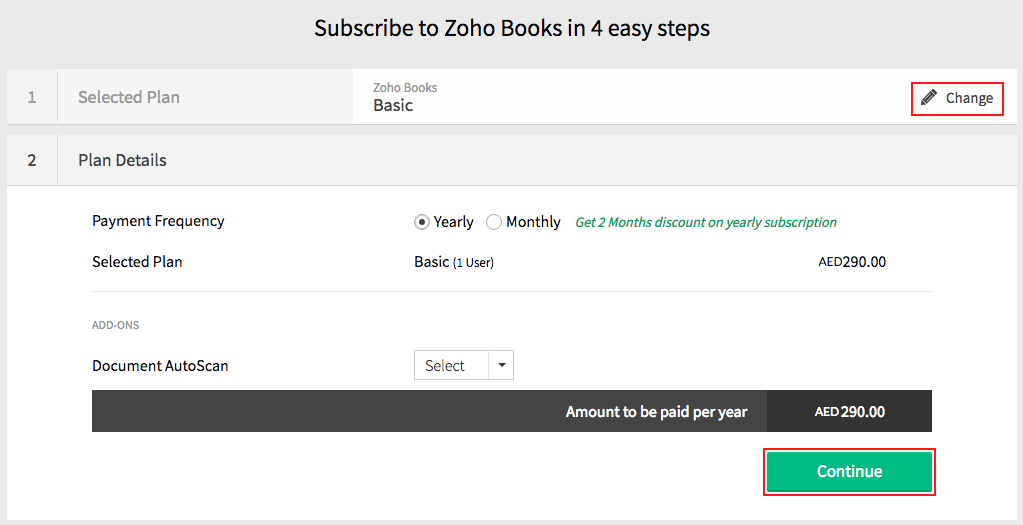 You can also subscribe for Document AutoScan.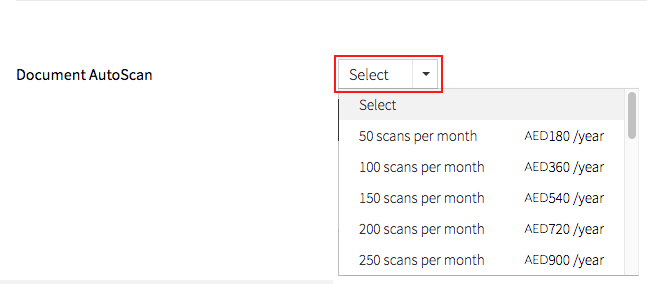 Review the order and click Confirm.

After this, the Payment Details page opens up where you need to provide your card credentials.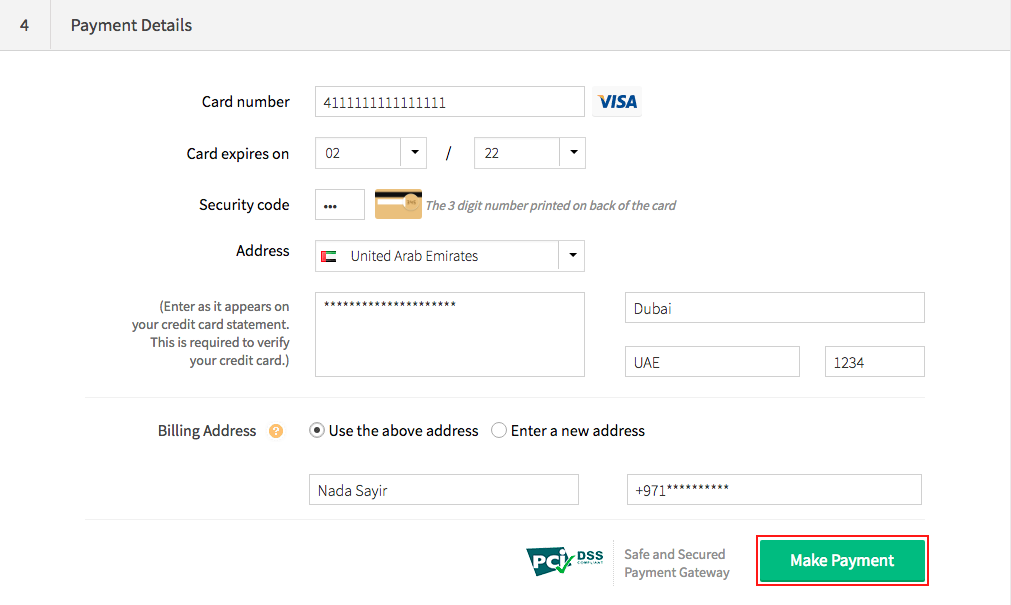 Click on make Make Payment and you will be redirected to the payment page.
Note : You can purchase credits for snail mail by clicking on the Buy Credits button. You can also check the credits available in your account from here.
Cancelling your subscription
To cancel your subscription, follow these steps
Go to the Gear icon and select Subscription.
Hover the cursor over your current subscription details and click on Upgrade/Downgrade Plan.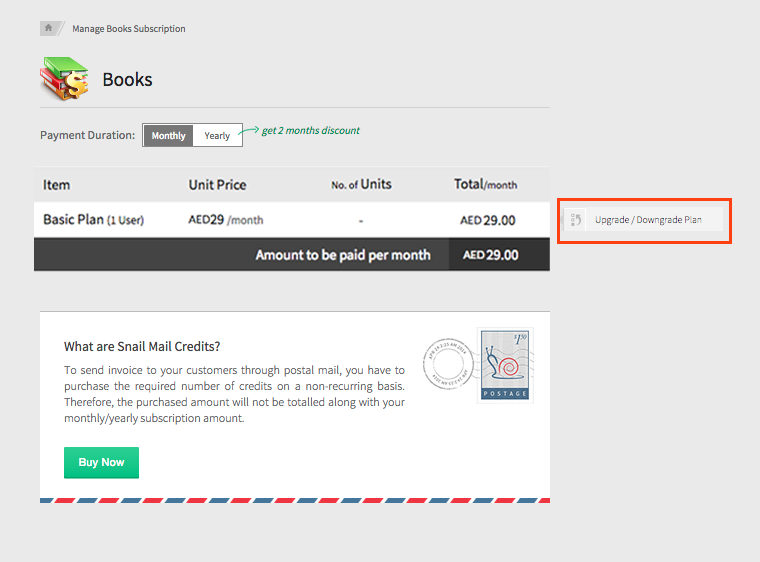 This opens a window where you have the option to cancel your subscription right away, or wait till the end of the current billing cycle for the cancellation to take effect. Confirm your downgrade by clicking on the link in order to proceed. Your existing data will remain in read-only mode, although you will not be able to add new data. Read more.
---
Updating card and address details
To update your Credit Card details, follow these steps:
Click on the Your Store Details option in the top right corner of the page, and select Billing Details.

Details of your billing cycle, card details and billing address can be viewed here. Click on Change Card to edit or update your card details

Change or update your address anytime by clicking on Change Address.
---
Payment History
Follow these steps to see every transaction you've made. This includes your plan upgrades, purchases and renewals.
Click on the Your Store Details option found on the top right hand side of your screen and select Transaction History.

Your entire payment history is available for viewing here, complete with date, plan type and the amount paid. To download the invoice of a particular transaction as a PDF, click on the icon next to the transaction ID.

You can sort your transactions to view only your upgrades, purchases or renewals separately. To do this, click on the Filter bar in the top left corner and select the desired category from the drop down.

Selecting Filter by Period here will enable you to view only the transactions within a particular time period of your choice.

The search bar in the top right corner lets you search and view transactions based on Transaction ID. Enter the particular ID and hit search to view the matching records alone.