Delete Account
You can choose to delete your Zoho account. If you do so, any data that is associated with this account will also be deleted permanently.
To delete your Zoho account:
Log in to your Zoho Books account.
Click the user picture in the top right corner of the page.
Click My Account.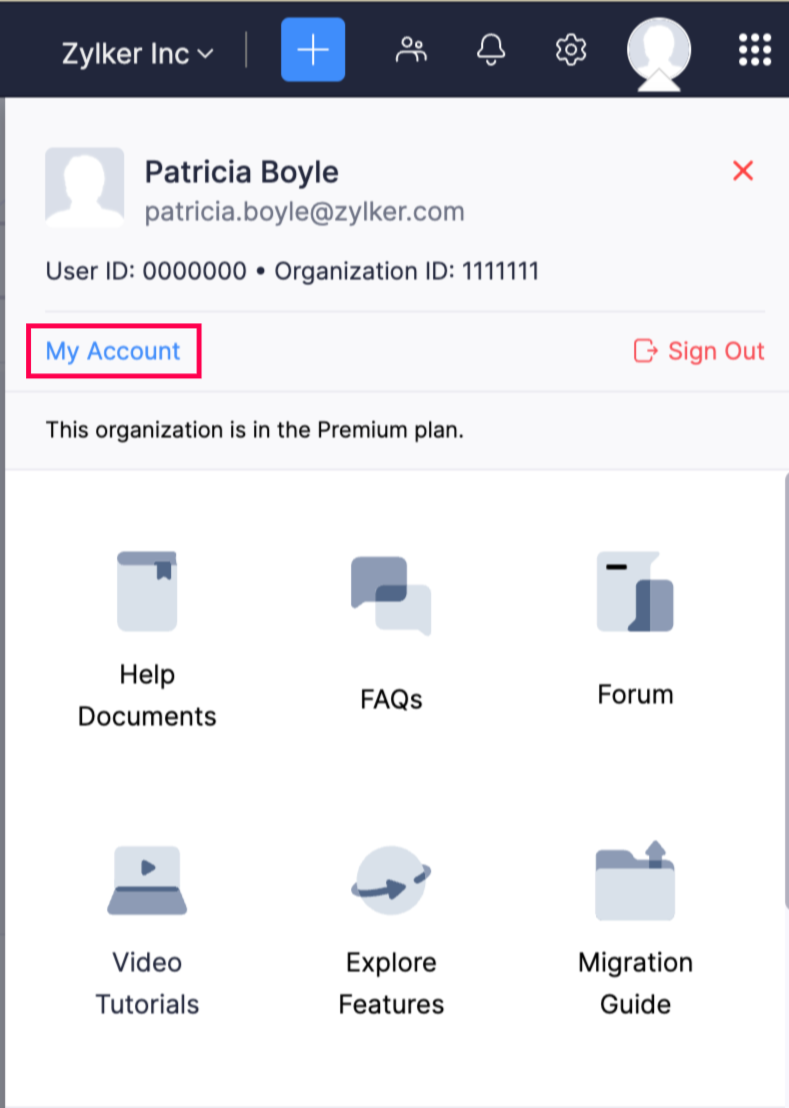 In the account page, select the Preferences tab.
Click Close Account in the left menu.
From here, you can delete your account in Zoho Books.
---