Adding Attachments to Contacts
If you wish to attach documents to your contacts, you can do so by following the steps mentioned below:
Log into your Zoho Books account and click on the Contacts tab.
Select the contact to which you wish to upload the documents.
Click on the Attachment icon on the top-right corner and select the source from where you wish to upload the attachments. (cloud or desktop.)

Once the attachments are added, you can choose to share it with your customer. If you wish to share an attachment with your customer, click on Enable next to Display in client portal option. Now, the shared files will be visible to your customer when he/she logs into the client portal.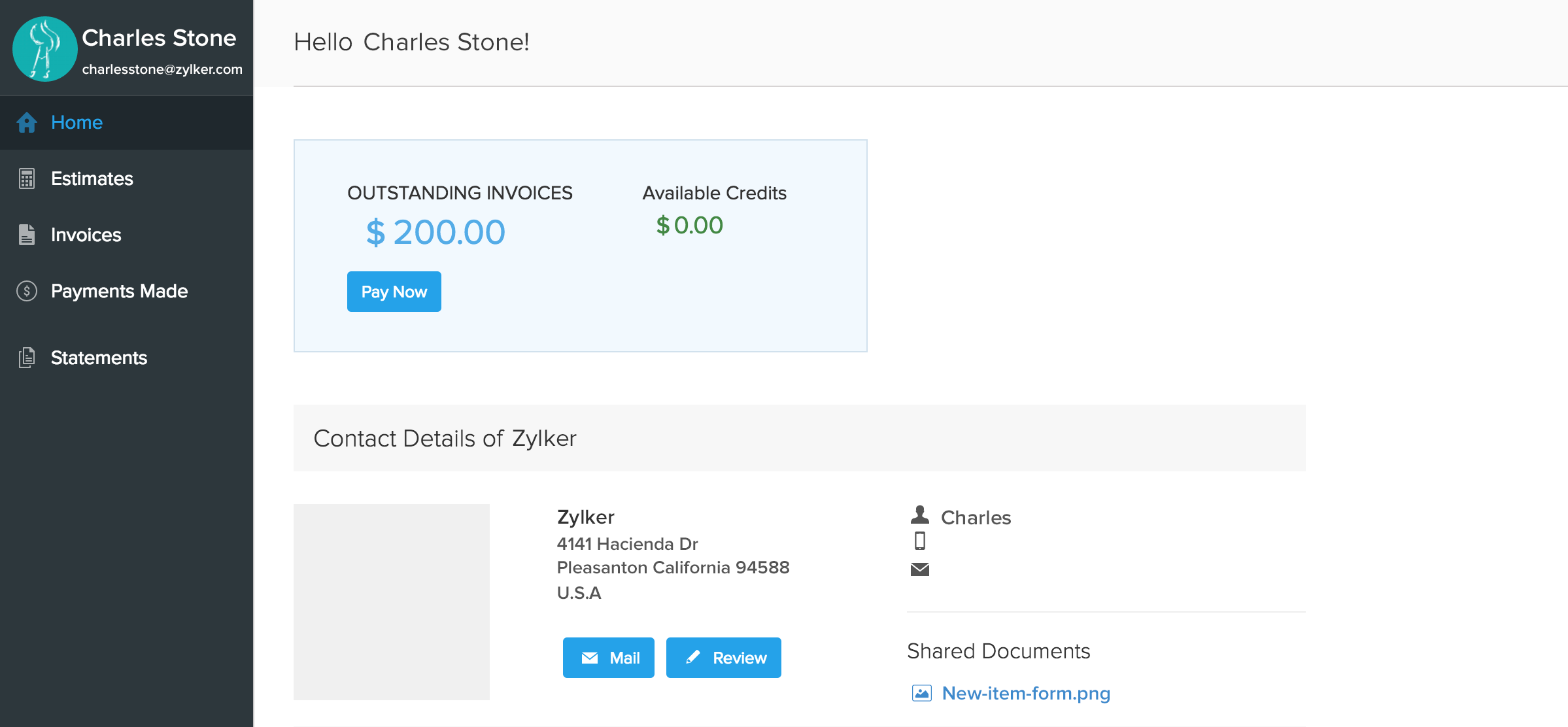 Note: You can upload only a maximum of 10 attachments, 5 MB each.