Adding a New Transaction for a contact
When you select a contact from your Contacts list, a detailed view of that contact is displayed. A host of functions can be performed here, most notably recording a new transaction for that contact. Whether it's sending an estimate, invoicing a client or recording payments, creating a transaction is a common feature in Zoho Books.
The various types of transactions you can create and record are listed below, along with the common steps involved in adding any type of transaction. The more advanced instructions, specific to creating each type of transaction, are provided under the help page of that particular module.
---
How to add a new transaction
One of the more commonly used function in the contacts section, is adding a transaction for a particular contact. In order to add a new transaction of any type from the contacts section, follow the steps found below.
Go to Contacts module from the Home page.

On the Contacts list pane, click on the particular contact for which a new transaction has to be added.

Click on the New Transaction button on the top of the page and select one of the transaction types from the drop down.

A new window opens up for the transaction. Fill in the required details depending on the type of transaction and proceed to save the transaction.

This transaction is now recorded for the contact.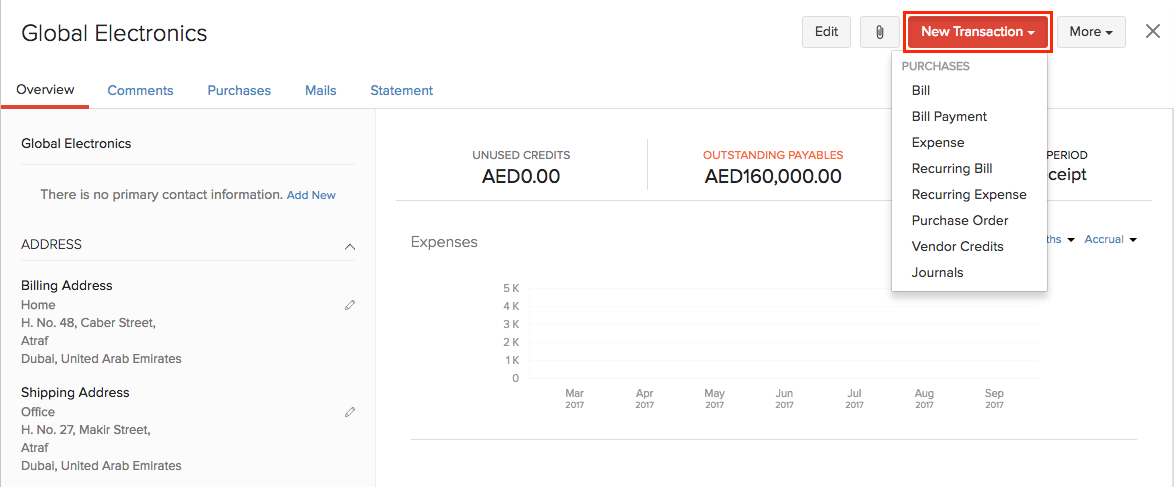 Types of transactions in Zoho Books
Projects
Creating projects for Customers in Zoho Books: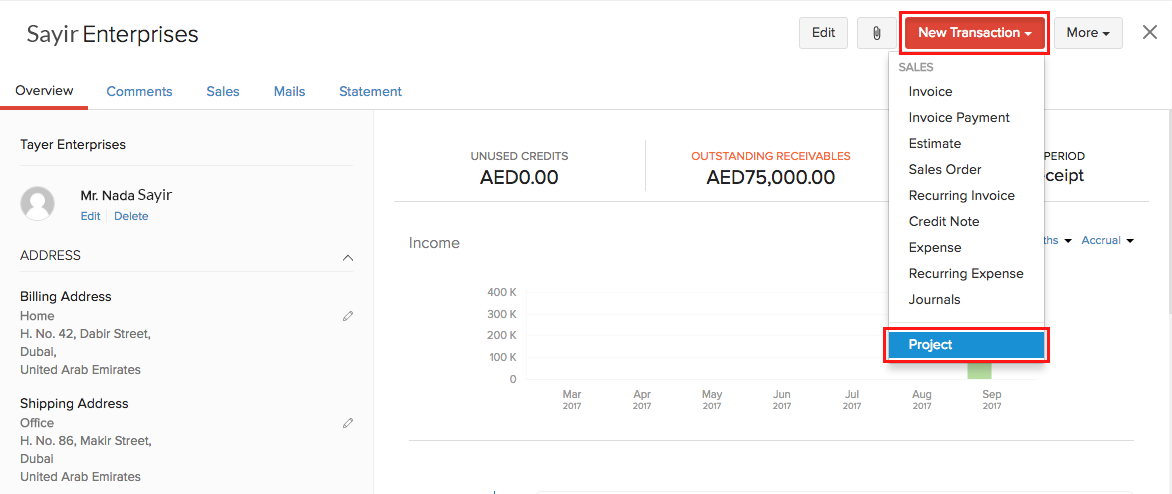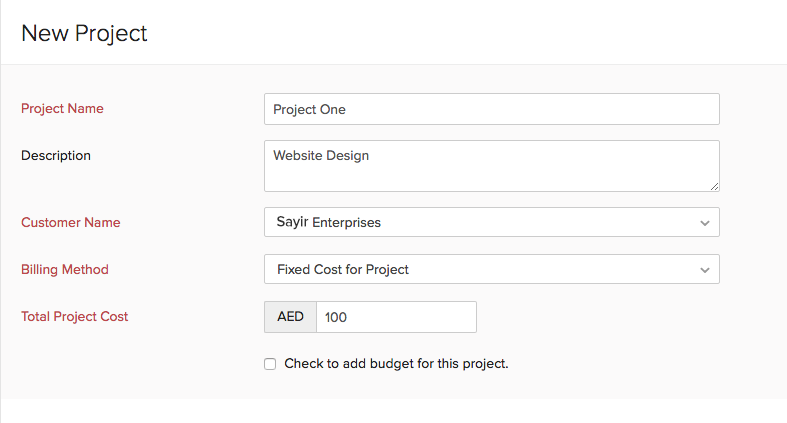 Sales

Invoice
Invoice Payment
Estimate
Sales Order
Recurring Invoice
Credit note
Expense
Recurring expense
Journals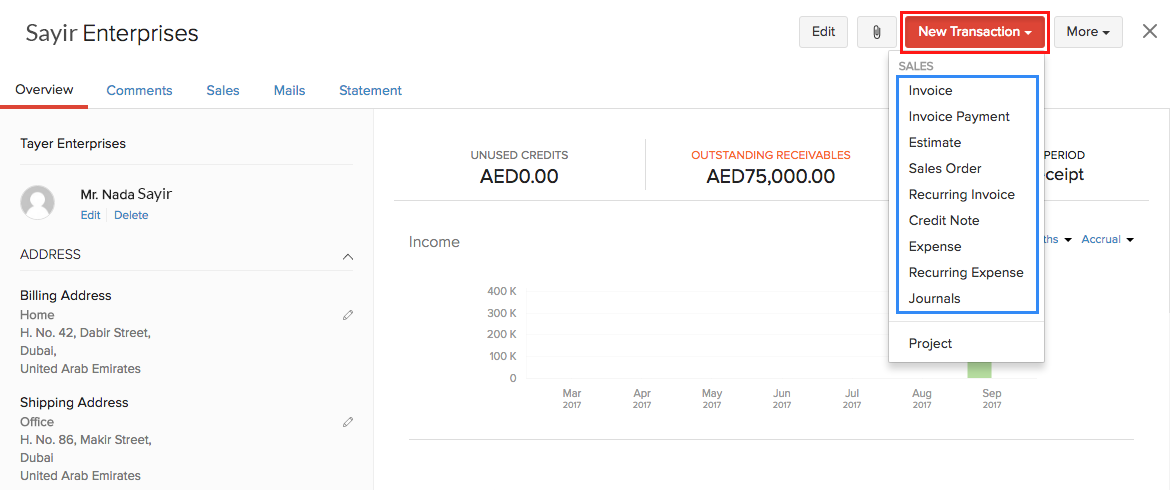 Purchases

Bill
Bill Payment
Expense
Recurring Bill
Recurring Expense
Purchase Order
Vendor Credits
Journals