Passkeys
No passwords required!
Signing in just got simpler. Now with Passkeys, securely sign in to all your Zoho apps across all platforms.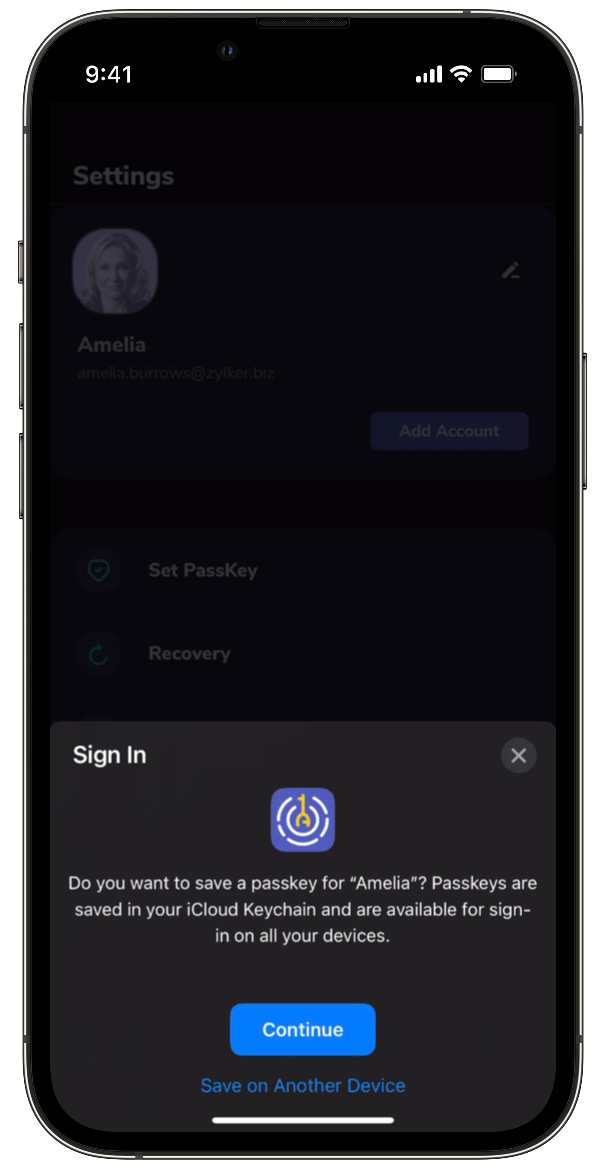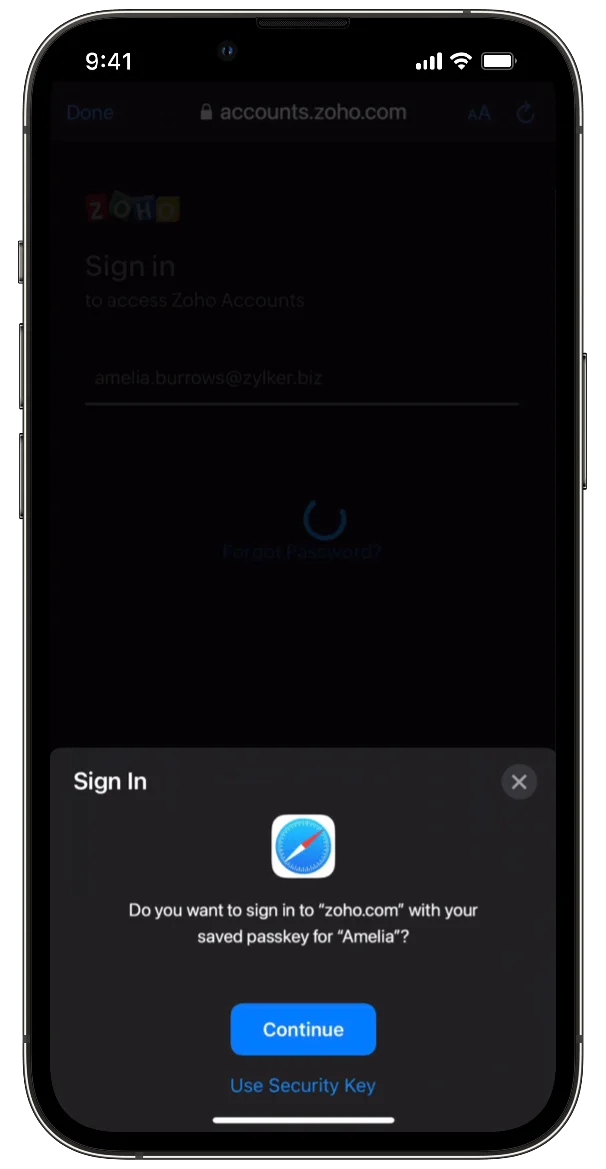 Focus filter
Work or Personal, now you can choose to associate an appropriate Zoho account as per the selected Focus Mode. This update further offers you the choice to switch between light and dark modes.
A game changer for those having multiple Zoho accounts on OneAuth.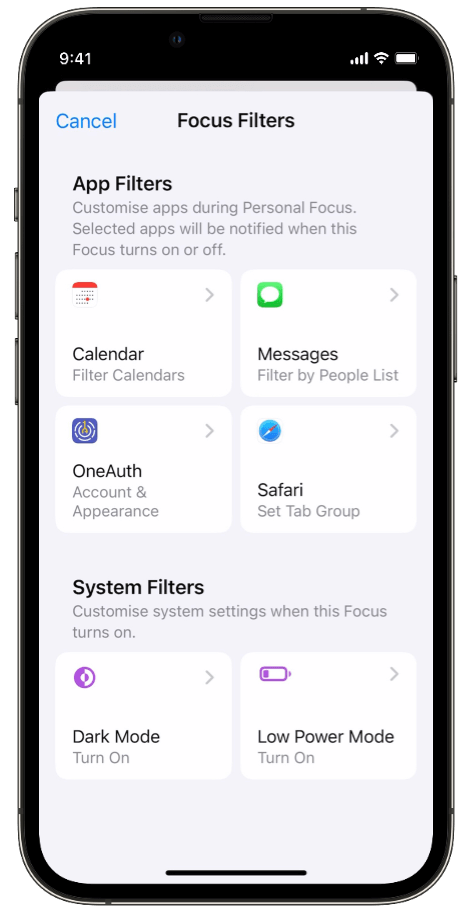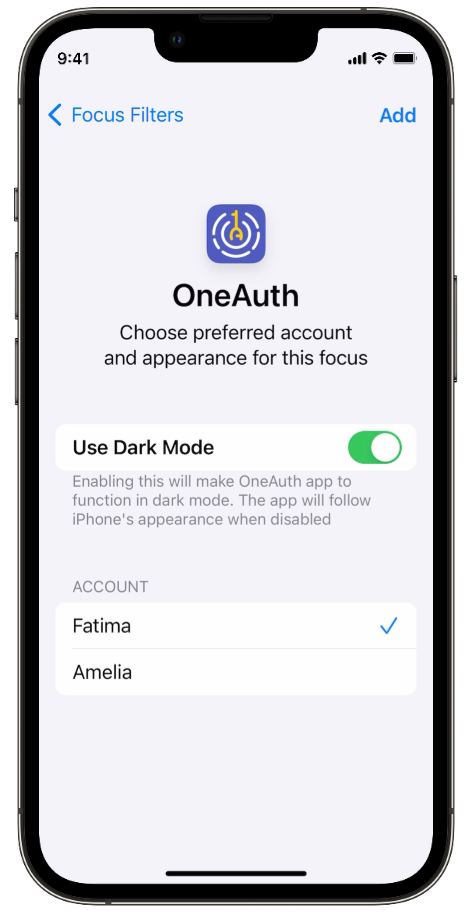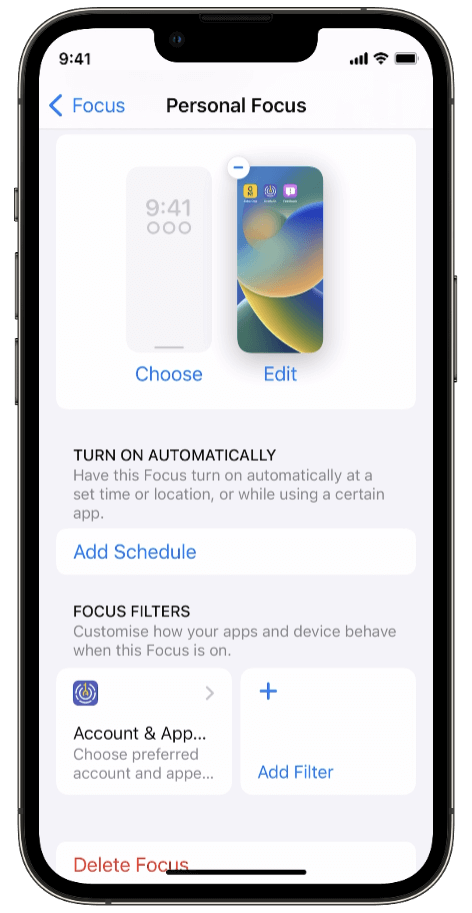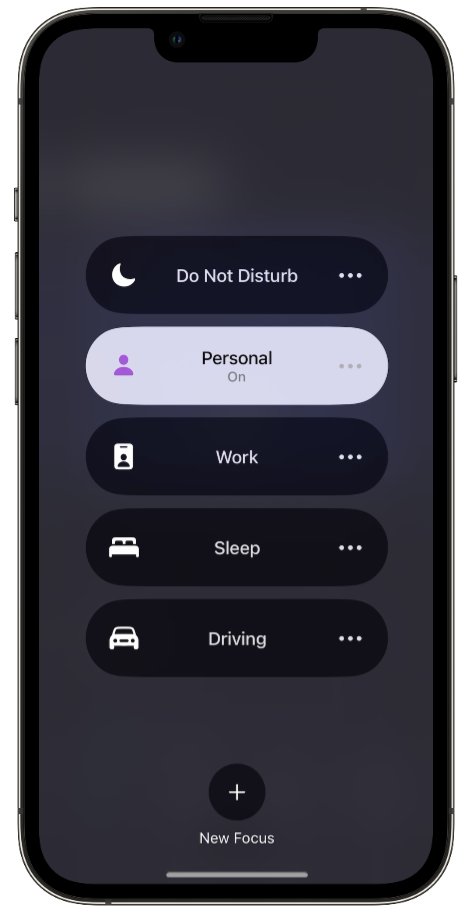 Live text
Manually adding 2FA accounts to your OneAuth has become a lot quicker with iOS 16's Live Text that helps read and copy information from webpages, images and documents.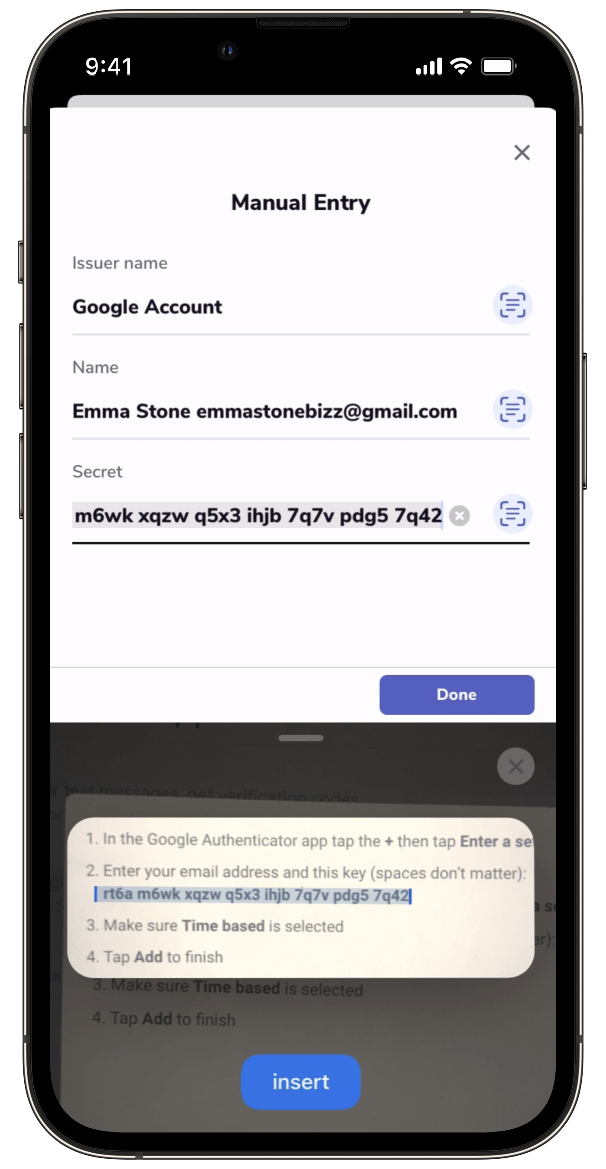 Lock Screen Widgets
Accessing OTPs from your OneAuth has become even easier with the all-new iOS 16 Lock Screen Widgets. Skip several steps and get the OTP directly from your lock screen.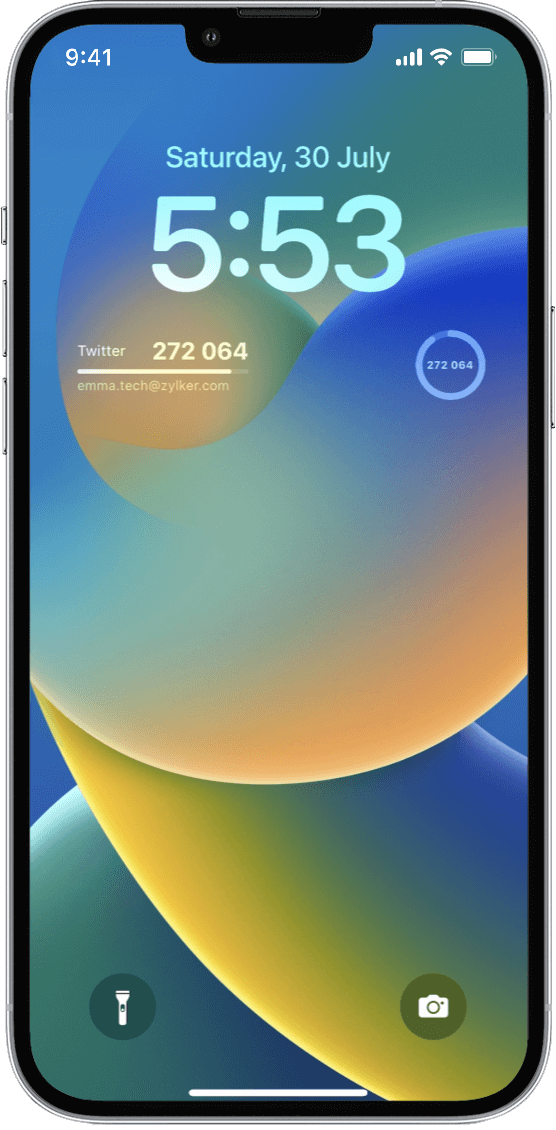 Watch Face Widgets
Now you can extend the convenience of the OneAuth Lock Screen widgets to your Apple Watch and view OTPs at a glance right from your wrist.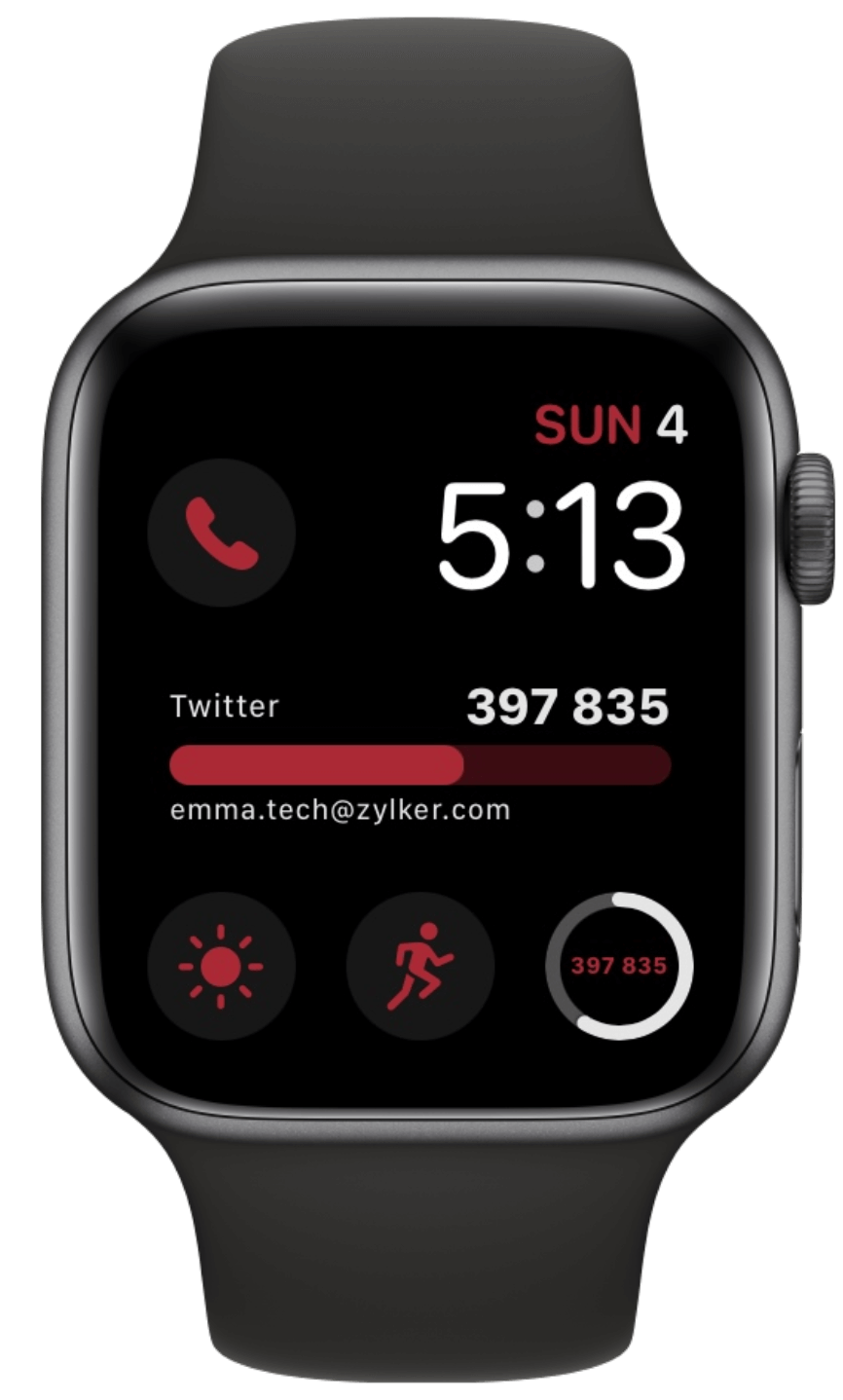 Quick Notes
Edit your 2FA account details in your own time with deep-linked Quick Notes that take you to the right screen.
Each Quick Note goes a long way in making your day more productive.