Why TFA
Enable TFA
Cloud backup
Passphrase & recovery
Authenticator experience
OneAuth vs Others
Enable TFA for all your online accounts.
Back up and recover all your accounts and prevent lock-outs.
Sync and use across multiple devices.
Authenticate faster with an intuitive and user-friendly UI.
Passwords are a thing of the past. Move into the future with TFA to securely log in to your accounts.
Passwords are not safe; hackers could easily access your online accounts with stolen credentials. Hacked passwords do a lot of damage ranging from loss of sensitive personal information to complete take over of your online identities.
Protect your online identities by enabling two-factor authentication (TFA). TFA is a trusted step to move beyond passwords, fend off hackers, and add a layer of security to your online accounts, creating a safe way to access the internet.
Setup TFA in three simple steps
Step-1
Get the OTP secret or QR code from your online account.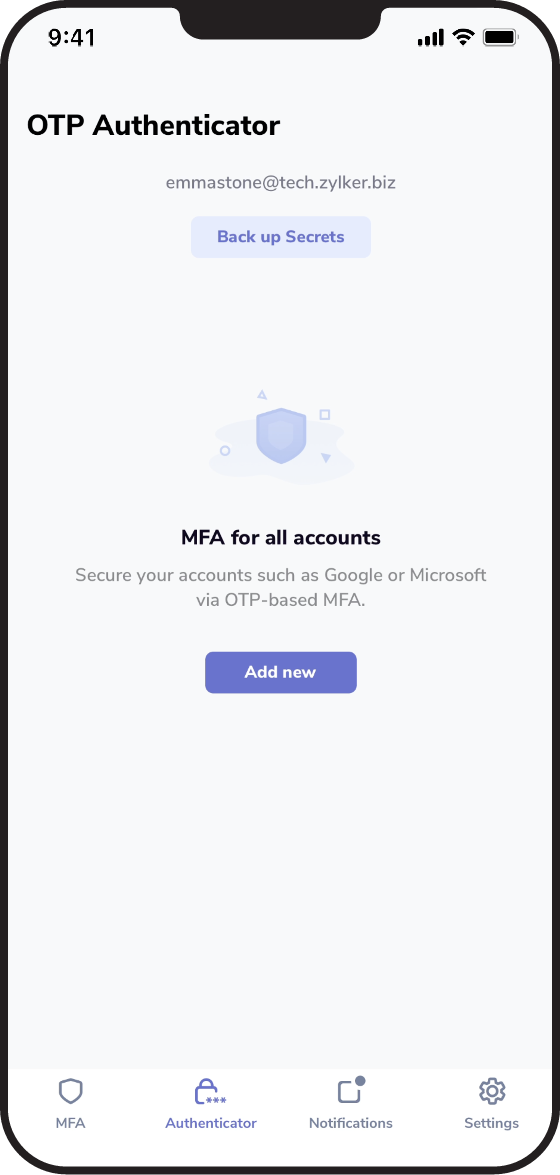 Step-2
Add the online account to OneAuth by QR scanning the secret or entering it manually.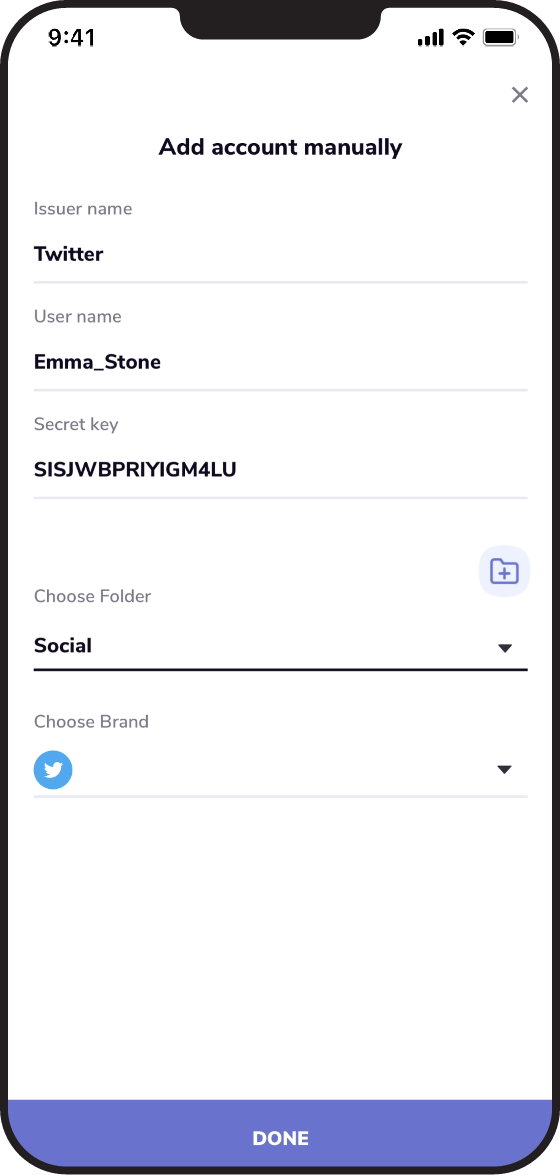 Step-3
Use OTPs to log in to your online account securely.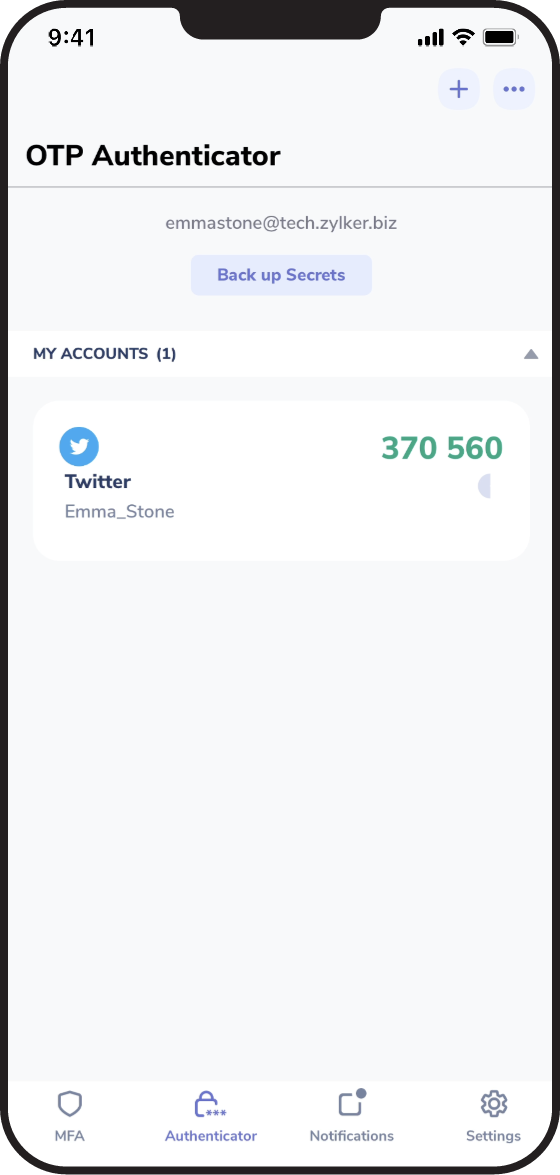 Back up your TFA accounts, sync them across devices, & ensure smooth recovery without worry
Most online authenticators limit themselves to storing OTP secrets locally on your device. This is good for starters, but you stare directly at the risk of getting locked out of all your accounts when you migrate devices, use multiple devices, or the odd possibility that your phone gets stolen or broken.
Explore the internet freely and securely without the fear of getting locked out of your accounts with OneAuth's superior backup, sync, and recovery features.
Securely back up your accounts online.
Access OTP secrets across multiple synced devices.
Recover all your accounts using passphrase.
Migrate from one device to another, even without signing in.
Remember one passphrase and recover all your accounts
Passphrase is another ring of security that OneAuth offers to help you recover online accounts even if you lose access to your device.
Setting up a passphrase ensures your TFA accounts are continuously backed up and are easily recoverable from any device.
Passphrase is your own private key to unlock your accounts. Zoho does not store the passphrase anywhere, reiterating our commitment to privacy.
Access your TFA accounts easily and quickly with folders, search, and brand logos
Folder
Create folders to easily organize your TFA accounts.
Search
Access your accounts quicker with OneAuth's inbuilt search function.
Smartwatch
OneAuth for Wear OS and watchOS lets you access TFA secrets directly from your smartwatch.
Logos
Associate brand logos to TFA accounts for easier identification.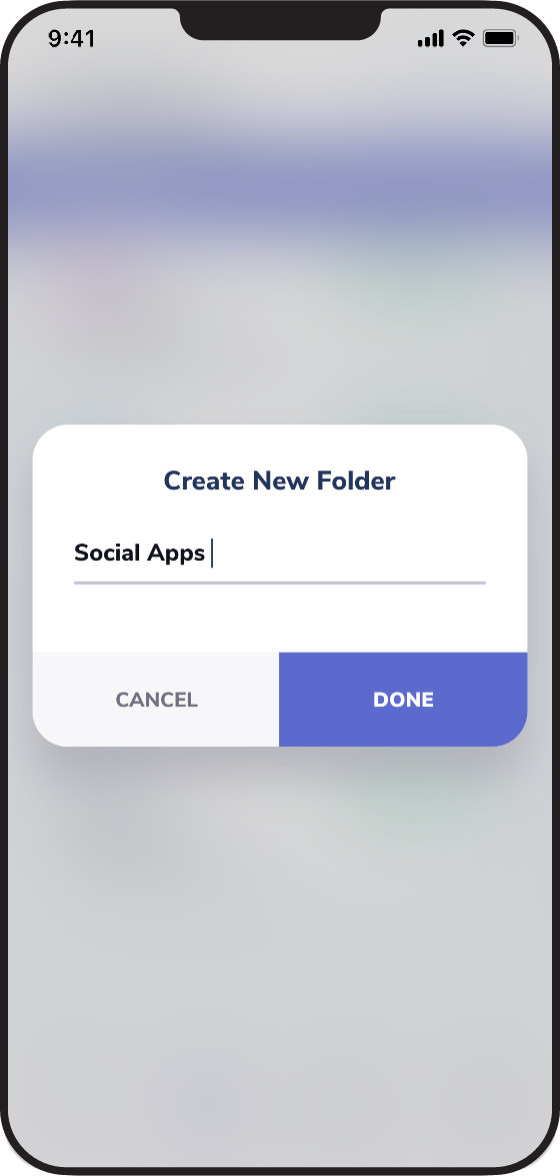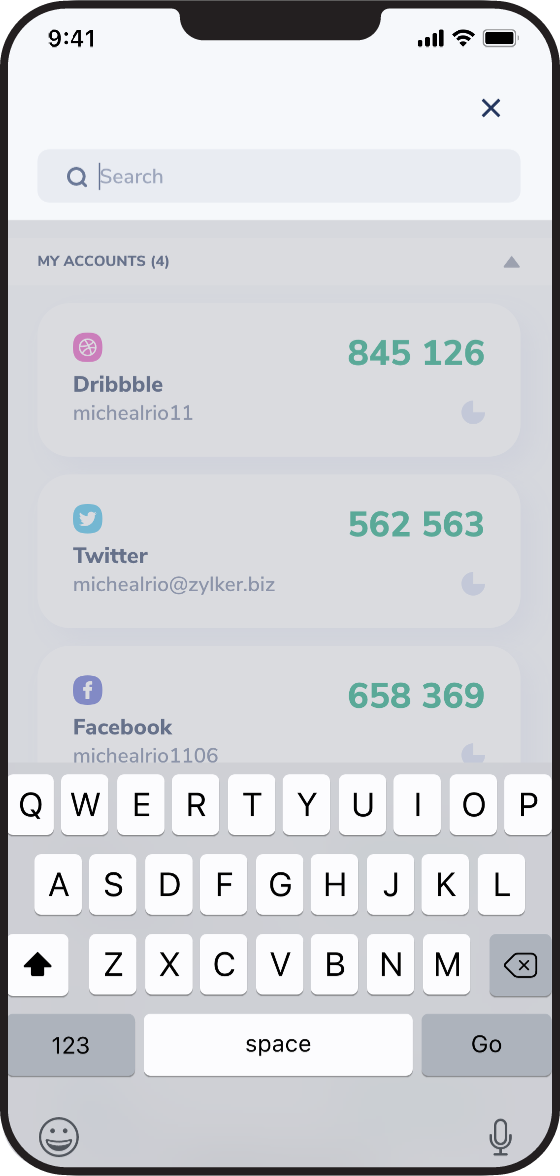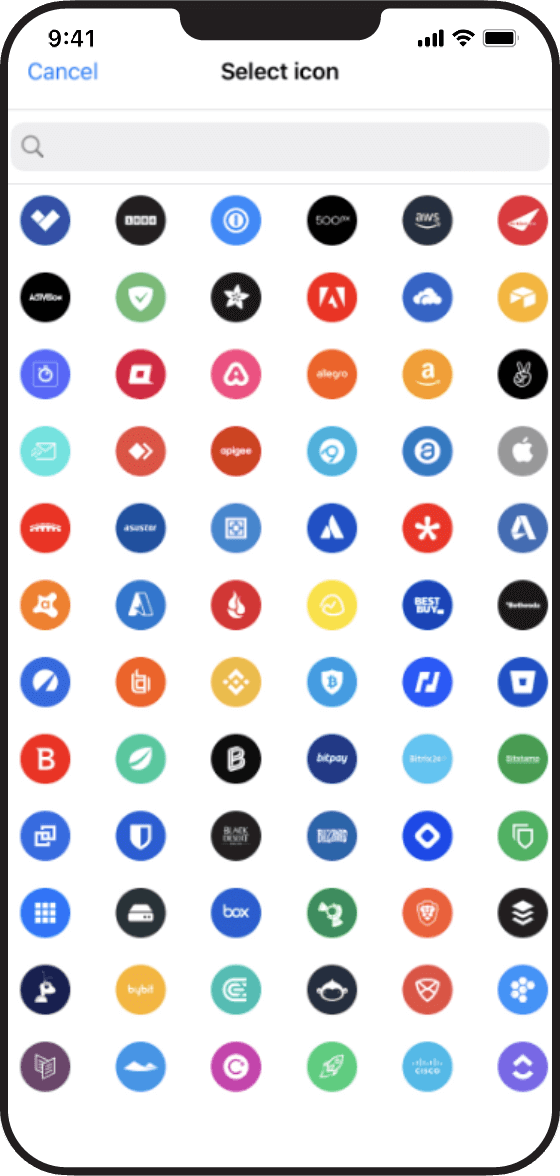 OneAuth vs Other Authenticators
Features

OneAuth

Google
Authenticator

Microsoft
Authenticator

Authy
Security

| Features | OneAuth | Google Authenticator | Microsoft Authenticator | Authy |
| --- | --- | --- | --- | --- |
| Encrypted backup (OTPs) | | | | |
| Remote sign-out | | | | |
| Notifications | | | | |
| Restrict sign-in | | | | |
| Use without sign-up | | | | |

Convenience

Platform
Move from Google Authenticator
Securely import your online accounts from Google Authenticator and experience the convenience of multi-device support.