Cumulative Active Users
11.5

M
Safeguard your business
Implement multi-factor authentication easily for your entire organization using OneAuth.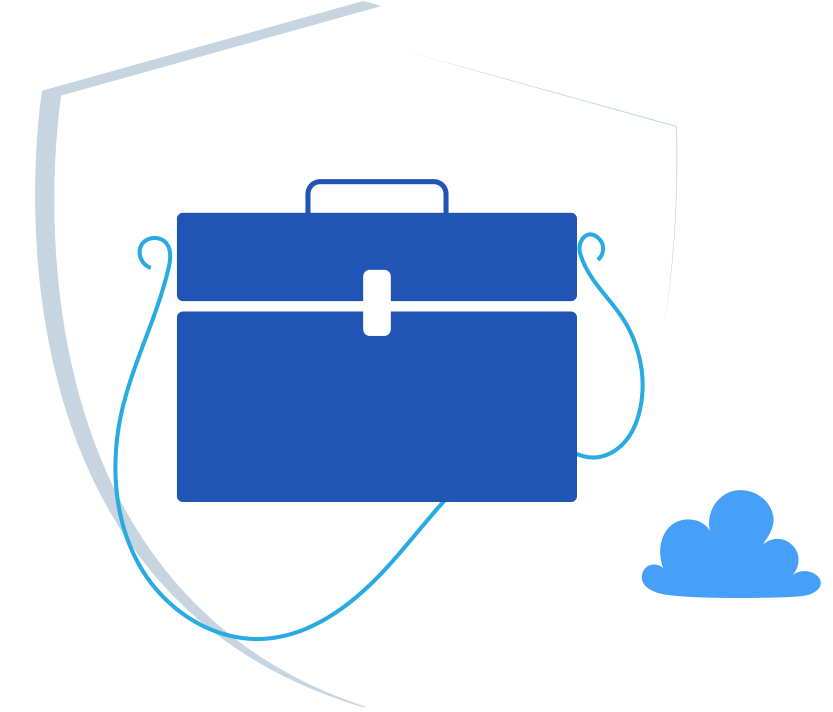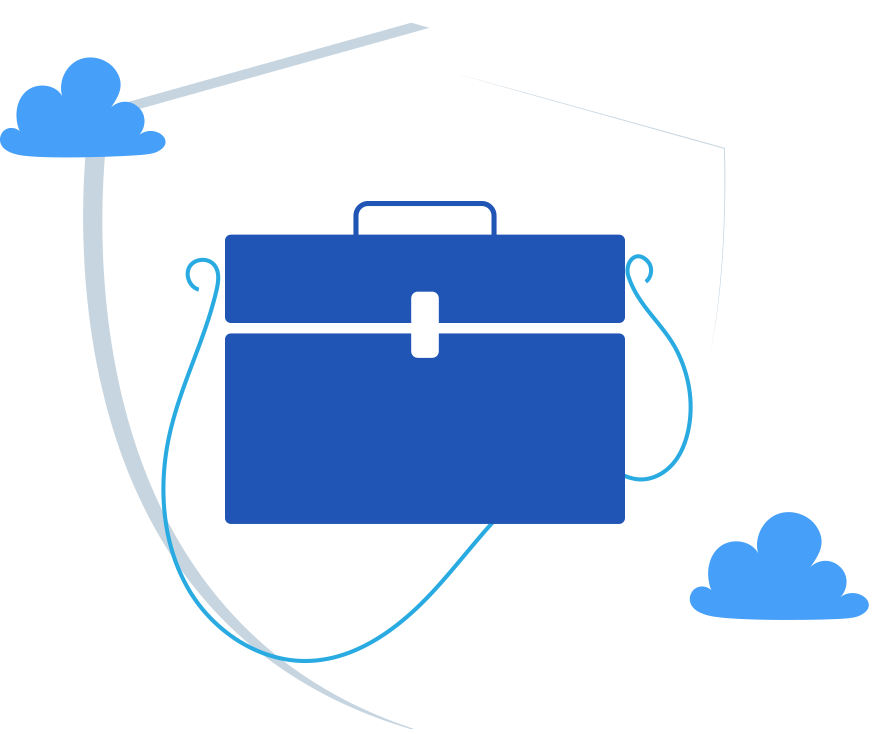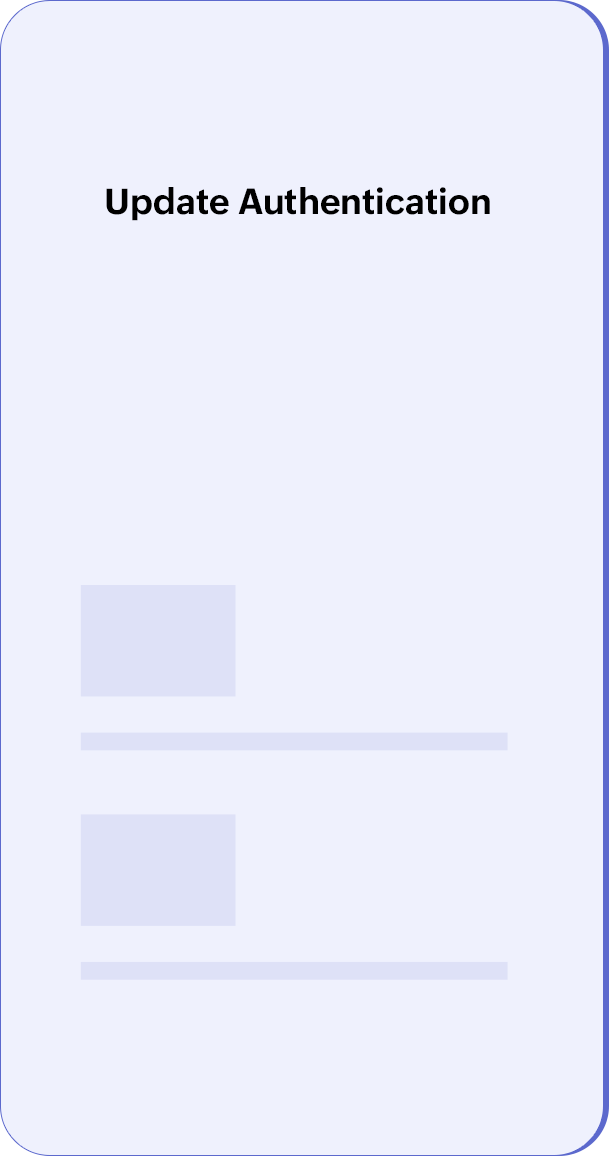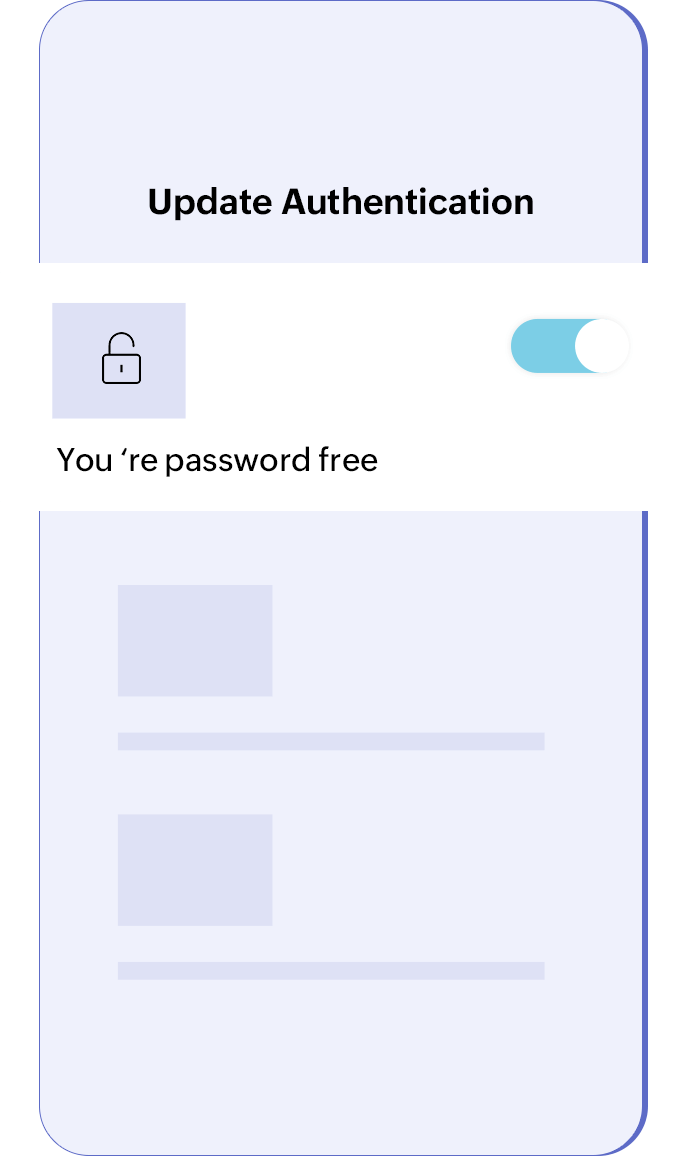 Go passwordless
OneAuth's passwordless sign-in will let you access your Zoho applications faster without compromising security.
SSO for mobile apps
Sign in once with OneAuth and access all of your newly installed Zoho mobile apps without re-entering your credentials.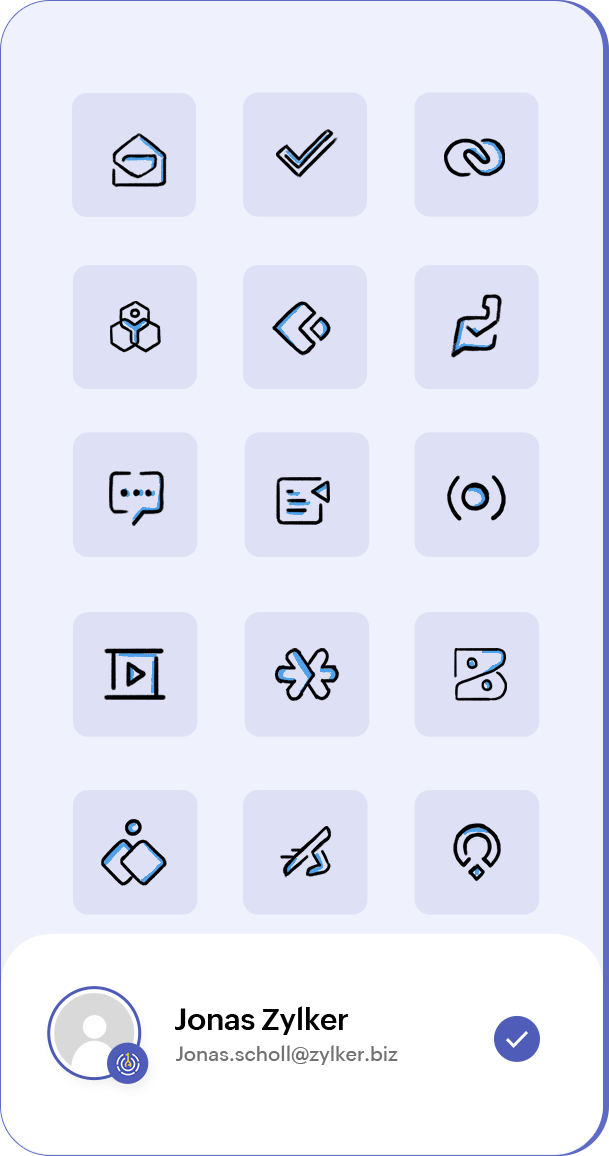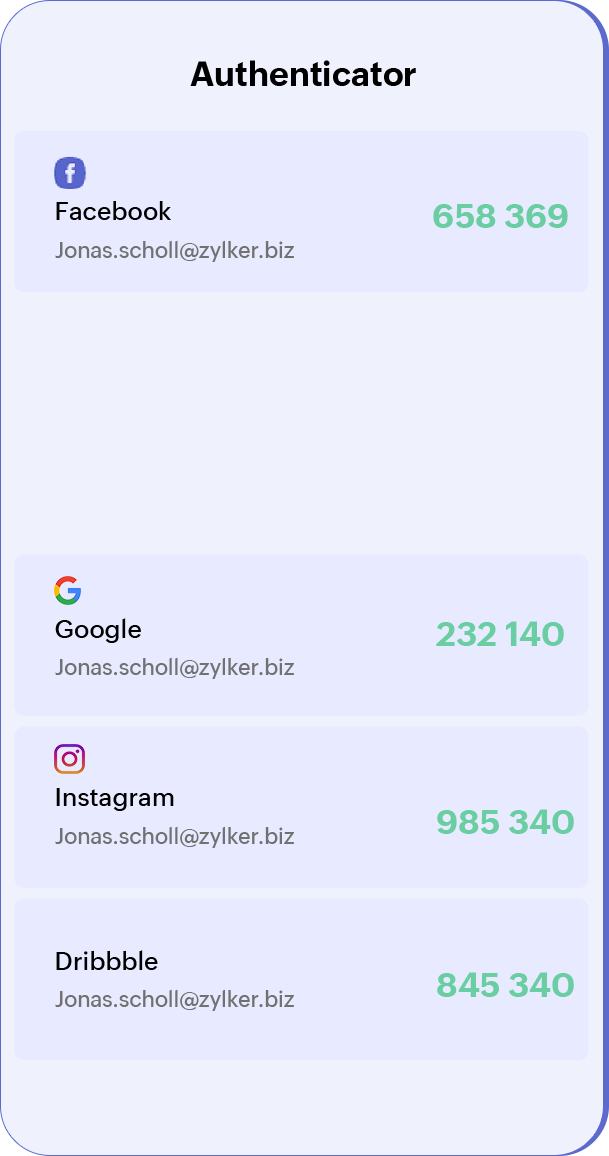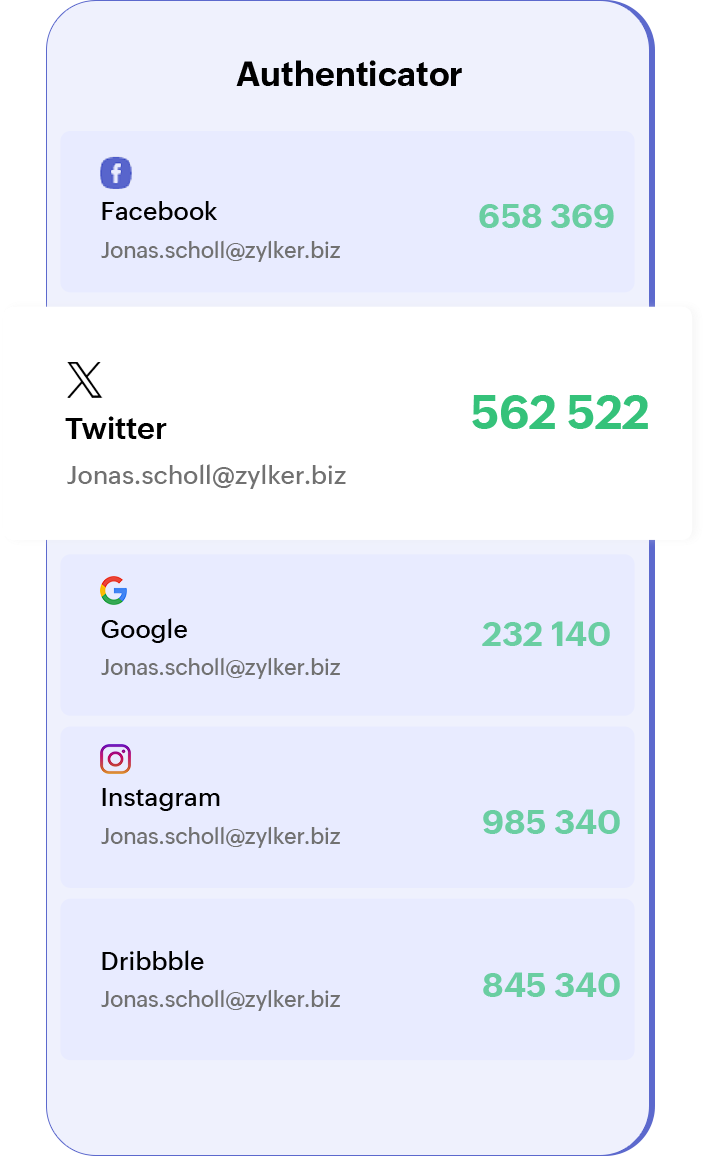 MFA for all accounts
OneAuth's OTP authenticator can secure both your Zoho and non-Zoho accounts. Back up your OTP secrets to the cloud so that you never get locked out.
Quick and easy recovery
Locked out of Zoho OneAuth? Don't worry. Use Passphrase - a backup password to recover the app without any delay.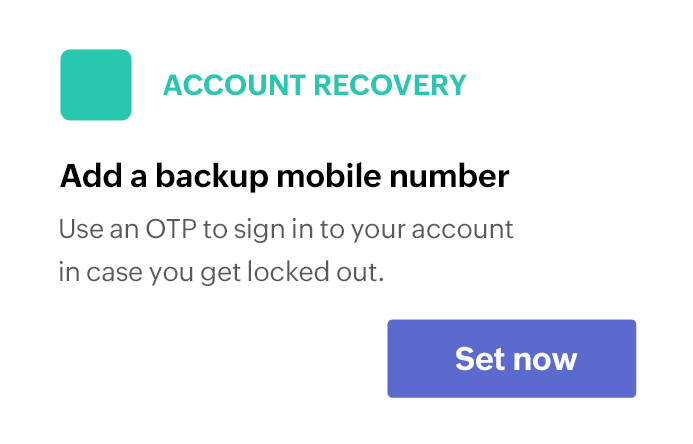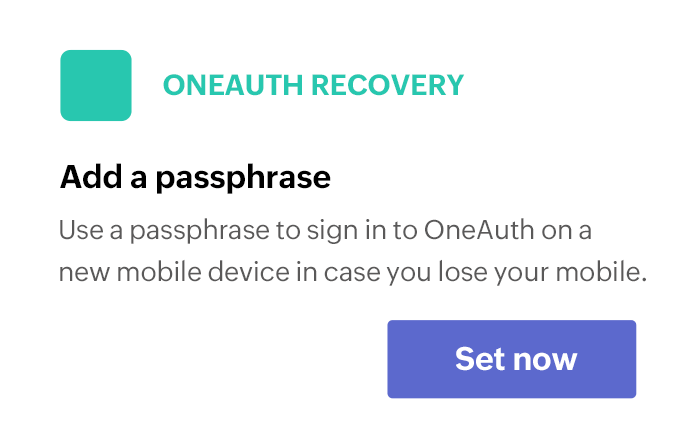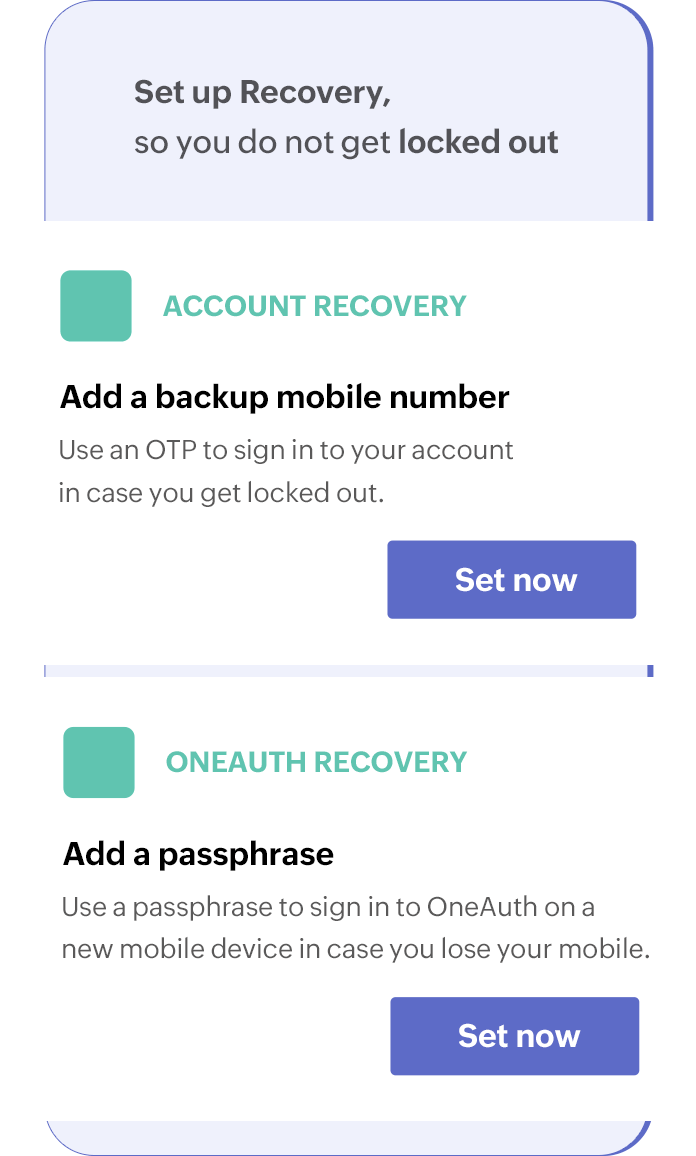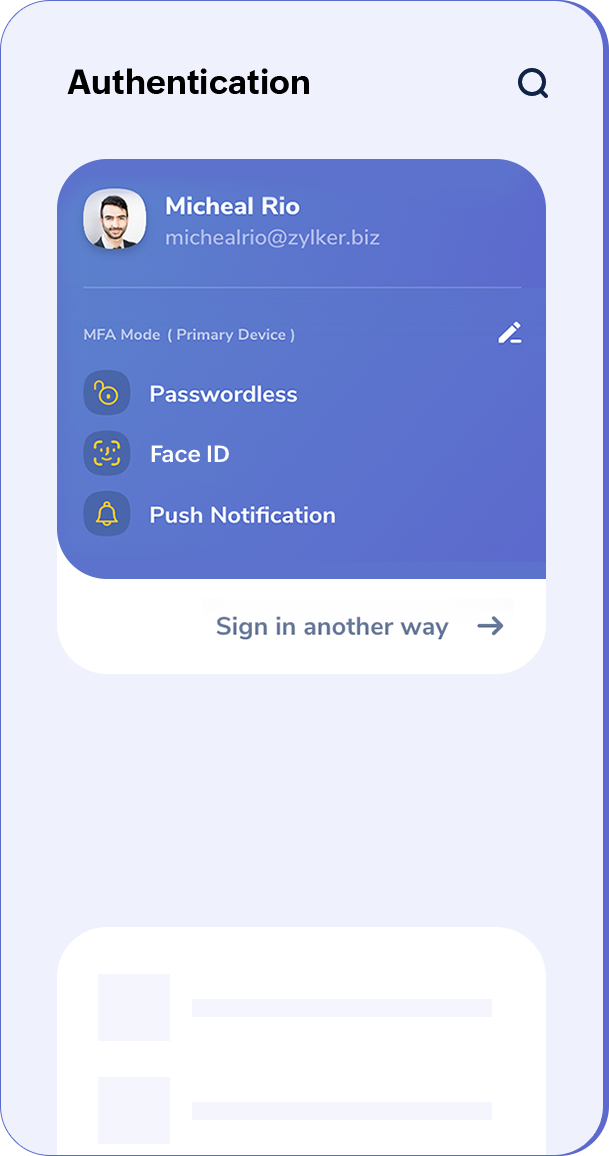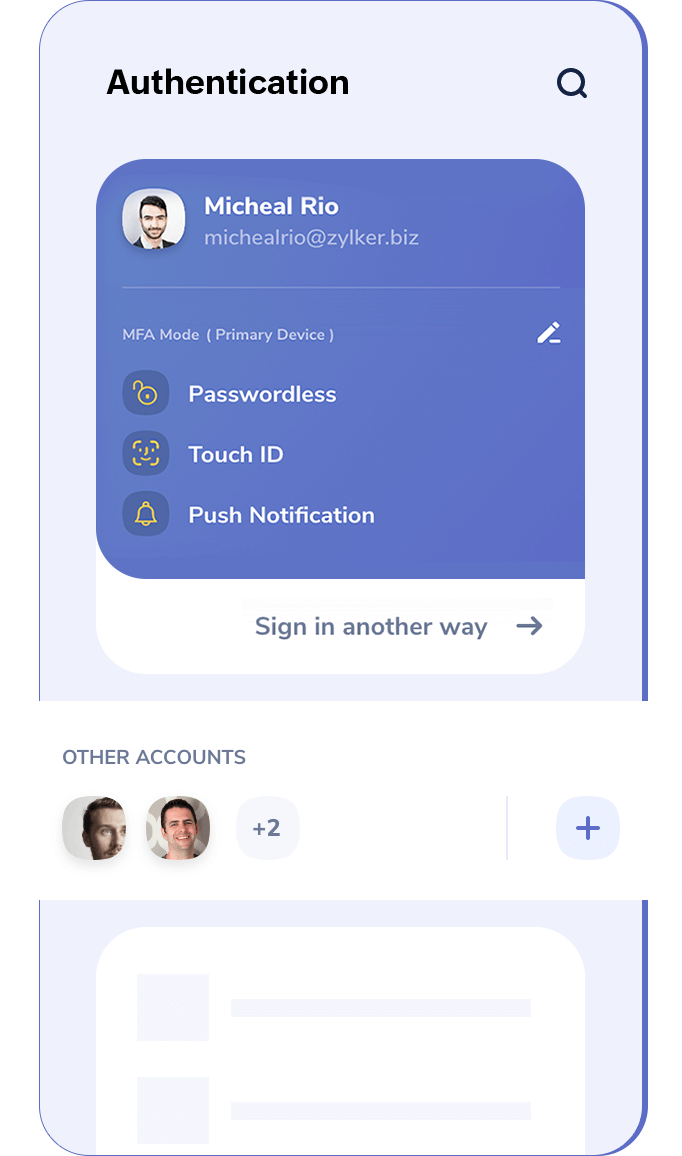 Secure Multiple Zoho Accounts
You have more than one Zoho account and you want to secure all of them? That's alright, OneAuth can now secure multiple Zoho accounts with Multi-Factor Authentication. Switching between accounts is easy with OneAuth.
Alternate Verification
Having an internet problem? Not receiving push notifications? Don't worry, OneAuth's Alternate Verification lets you switch your MFA mode as Scan QR code or Offline OTPs.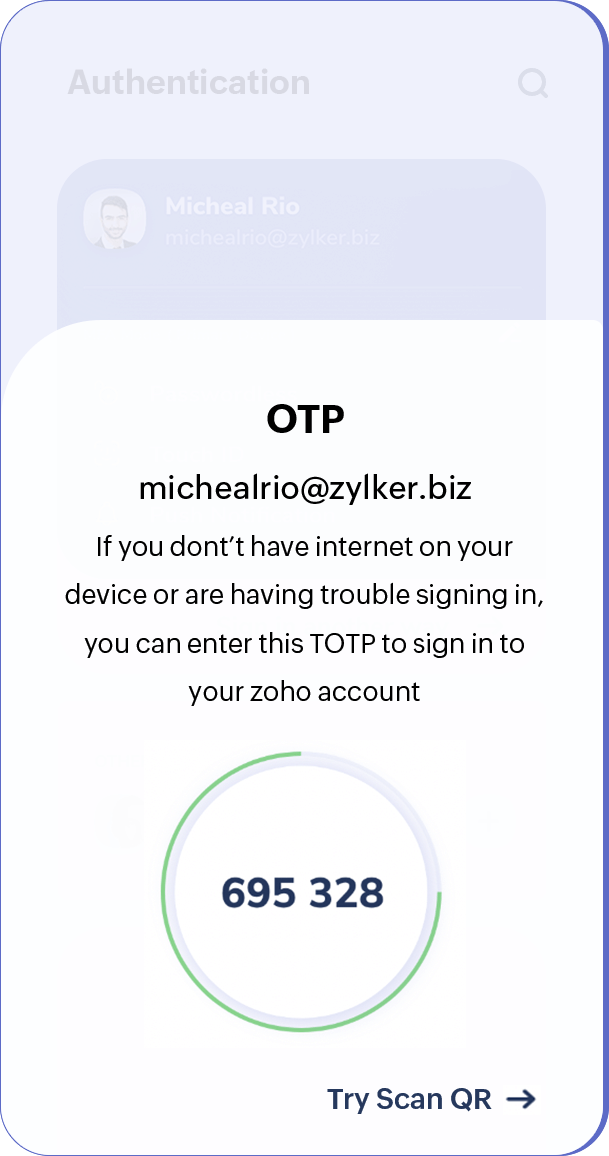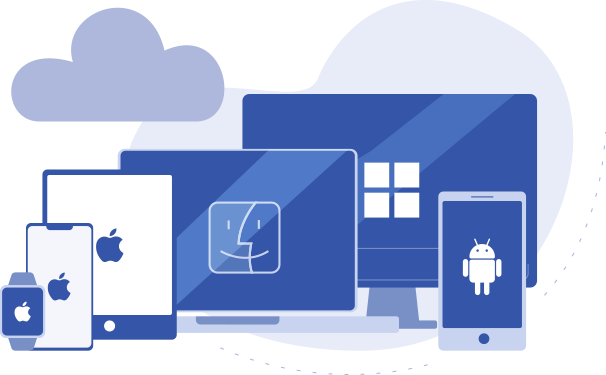 Available wherever you need it
Zoho OneAuth is available on iOS, Android, iPad, macOS, watchOS, and Windows platforms. It can also be installed on multiple devices for your convenience.
Why do I need MFA?
According to the Verizon Data Breach Investigations Report (DBIR), nearly 80% of security breaches are tied to passwords. Accounts that are protected with passwords alone have a high risk of getting breached by hackers.
Zoho OneAuth offers unyielding security
Apart from securing your Zoho account, OneAuth's OTP authenticator can also help you secure your personal accounts. OneAuth's passwordless and biometric verification is the safest among all the authentication modes available on the market.
We thought Zoho OneAuth, was limited to sign in into Zoho, but now with MFA for any account we are able to substitute Authy (which we had chosen Over Google Authenticator), closing more and more gaps into having a single provider.
David Bertolini
Highly recommended for managers and business owners with significant information capital
Ric Vela
Excellent application, it allows me to access my tools and keeps my information safe
Abraham Olivares