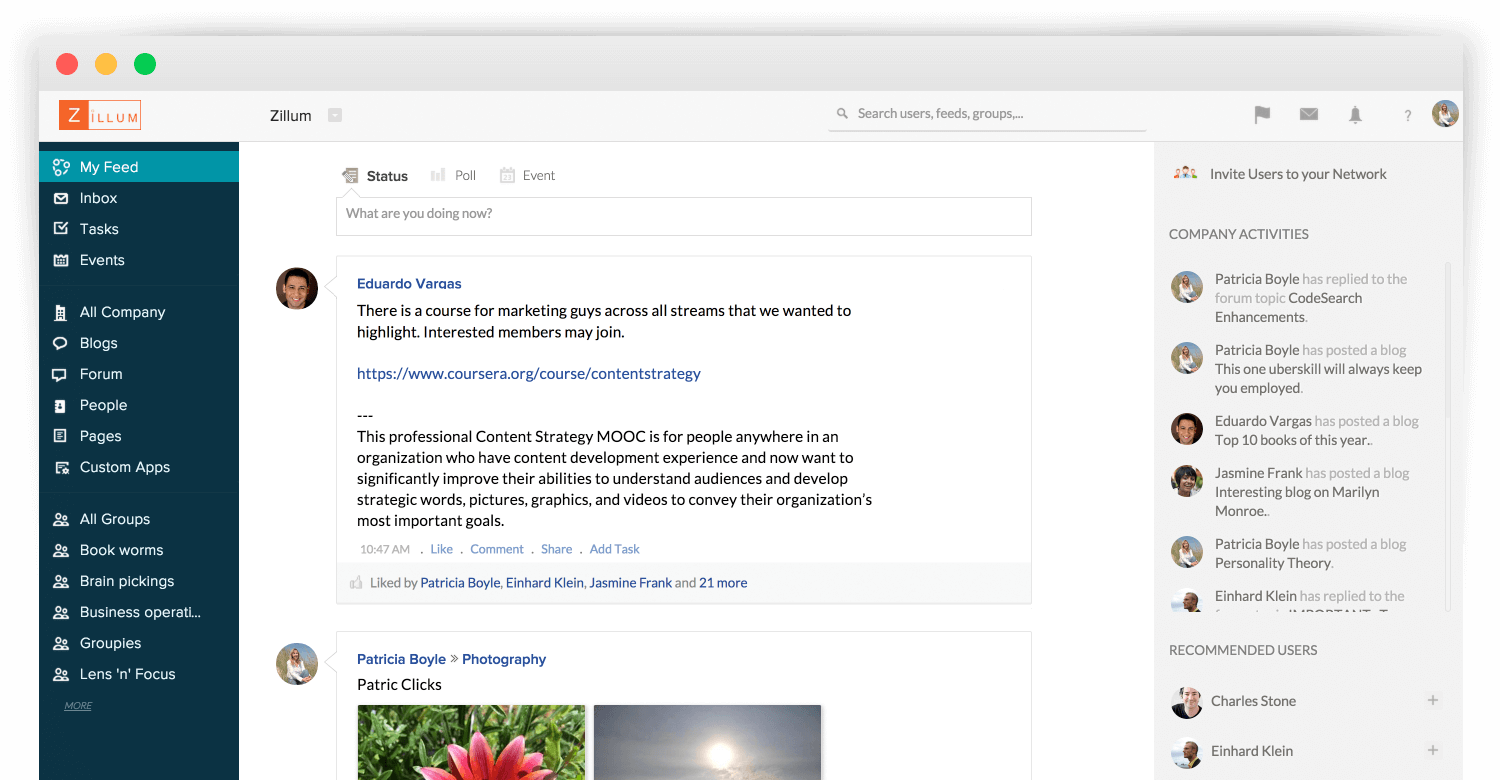 Streams

Stay on top of the latest news within the company with Activity streams. Get live updates from your colleagues.

Inbox

Get all notifications, @mentions and private messages addressed to you, all in one place. Now you don't have to navigate elsewhere to access them.

Groups

Get teams together with the help of groups. Solve problems creatively putting all heads together. Get things done faster by working together.

Document Management

Manage your documents in one place. Share files instantly. Create or edit documents with our online editors and share them securely within the organization.

Custom App Builder

With its easy drag-and-drop interface, anybody in the organization can build apps regardless of their level of technical expertise.